New user registrations have been disabled until further notice. If you would like to create an account, please message
Generasia on Facebook
. Thank you!
U-ka saegusa IN db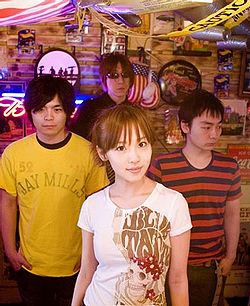 U-ka saegusa IN db (三枝夕夏 IN db) was a Japanese pop band under the GIZA studio label and managed by Ading agency. They disbanded in 2010. U-ka saegusa IN db played mostly ballads and faster, more upbeat songs, though they weren't geared towards dancing. Their official fanclub was called "qp".
Members
Information
U-ka saegusa IN db started in 2002 as solo effort by Saegusa Yuuka. At first, it was planned to be a 3-member unit, with Saegusa being the lead and 2 male members as the support, named "db" (decibel), but the idea ended up discarded. The first three singles were all featured in the anime Tenshi na Konamaiki, but that failed to bring much publicity. In February 5th 2003, her debut mini-album was released, entitled Secret & Lies.
In May 8th, Saegusa performed for the first time on THURSDAY LIVE, a weekly gig held at hills Pan Koujou. After that, she started performing there constantly, singing original songs and covers of old songs, like VENUS, which helped her gain more fans.
In October of 2003, her sixth single Kimi to Yakusoku Shita Yasashii Ano Basho Made was used as an opening theme for the anime Meitantei Conan and became her biggest hit, ranking at #8 on Oricon and selling 33,955 copies. With this release, Iwai Yuichirou, Kurumatani Keisuke and Oyabu Taku officially joined the group, becoming a four-person band. A month later, the first full-lenght album was released, titled after their hit single, U-ka saegusa IN db 1st ~Kimi to Yakusoku Shita Yasashii Ano Basho Made~. The album reached #19 on Oricon and sold 25,747 copies.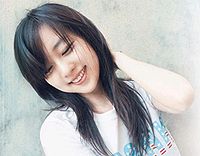 In 2004, the seventh single, Nemuru Kimi no Yokogao ni Hohoemi wo, was also featured in Meitantei Conan, this time as an ending theme. The group then released a string of three singles, one each month, starting with Hekonda Kimochi Tokasu Kimi in August, Egao de Iyou yo in September and Itsumo Kokoro ni Taiyou wo in October, all of which ranked within Oricon's top 20. From September 26th to 30th, they had their first one-man live, titled "one 1 Live", later released as a DVD. Their second album, U-ka saegusa IN db II, was out in November 17th, peaking at #10 on the daily charts and #24 on the weekly charts, with 20,814 copies sold.[1]
2005 started with the release of Tobitatenai Watashi ni Anata ga Tsubasa wo Kureta in February, used as theme for Ultraman Nexus, and the ballad June Bride ~Anata Shika Mienai~ in June, used as an ending theme for Meitantei Conan. For the release of their 13th single, Kimi no Ai ni Tsutsumarete Itai, in November, the band held an in-store live in Akihabara, bringing an audience of approximately 4,000 fans.
After the release of three more singles (Ai no Wana, Fall in Love and Everybody Jump), U-ka saegusa IN db participated in the 2006 edition of Animelo Summer Live 2006 -OUTRIDE-, held in July at Nippon Budoukan. The band played Kimi to Yakusoku Shita Yasashii Ano Basho Made, Everybody Jump and 100 Mono Tobira (along with Aiuchi Rina). The next month, a second one-man live took place, named "CHOCO II と LIVE". They performed in Tokyo, Osaka and for the first time in Saegusa's hometown, Nagoya. Later, in September 20th, they did a double release: the 17th single Taiyou and the third album U-ka saegusa IN db III. The album peaked at #19 and sold 19,213 copies. It was around this time that Saegusa Yuuka started composing the songs herself, after working with other fellow Being musicians, such as Tokunaga Akihito, Ohno Aika and Ozawa Masazumi.
The next year saw the release of Kumo ni Notte in January. It was a change in the group's sound, incorporating rap elements (described as "poetry reading"). The song was used as opening theme for Meitantei Conan and charted at #12.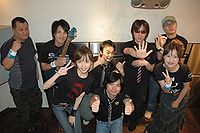 In June 6th, they released a 2-disc best album, entitled U-ka saegusa IN d-best ~Smile & Tears~, to celebrate their 5th anniversary since debut. The album reached #2 on the first day and #5 in the weekly chart, becoming their best ranking and best selling item, with 40,456 copies. A third one-man live was held to promote the album, called "U-ka saegusa IN d-best LIVE ~Smile & Tears~".
In 2008, U-ka saegusa IN db was featured once more in Meitantei Conan, with the single Yuki Doke no Ano Kawa no Nagare no You ni. Ten months later, they released their first Christmas song, Daremo ga Kitto Dareka no Santa Claus.
For 2009, the band released the single Mou Kimi wo Hitori ni Sasenai to serve as the ending theme song for the anime Golgo 13. Their 23rd single, Itsumo Sugao no Watashi de Itai, was released in June 3rd. They released their 24th single, Natsu no Owari ni Anata e no Tegami Kakitometeimasu after that. Their 4th album, U-ka saegusa IN db 4 ~Crystal na Kisetsu ni Miserarete~, was released on November 25th.
It was also announced that the band will be disbanding, with U-ka leaving the music scene completely, after a final tour in January 2010. In January 2014 Saegusa Yuuka, going by the name of Oki Yuuka (隠岐有花), opened up an aesthetic salon, Neuf, in Nagoya.
Discography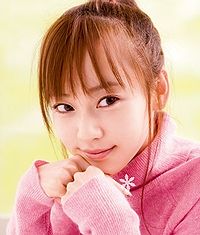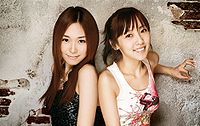 Albums
Best Albums
Mini-Albums
Singles
DVDs
Collaborations
Compilations / Other
External Links