Actress ] (30), currently the star of ]'s morning drama series "]," is reported to be in a romantic relationship with actor ] (31)....
] has announced the artist lineup for the 63rd ]. This year will have a total of 50 artists performing, 25 for each of...
] (20) will star in ]'s Monday night drama series this winter, titled "]." This will be her first lead role during golden time,...
This spring, singer ] will perform on the show "MTV Unplugged" in the U.S., it has been learned. Although many Japanese artists have performed...
] member ] (30) has been appointed as the navigator of a short series on ]'s BS Premium satellite channel, marking his first opportunity...
There have been rumors of a live-action "]" movie since last summer, but now the project is officially confirmed. Actor ] (22) will star... Released 2010.05.12 "Going!" is KAT-TUN's twelfth single. The title track was used as the theme song for the TV show Going! Sports &...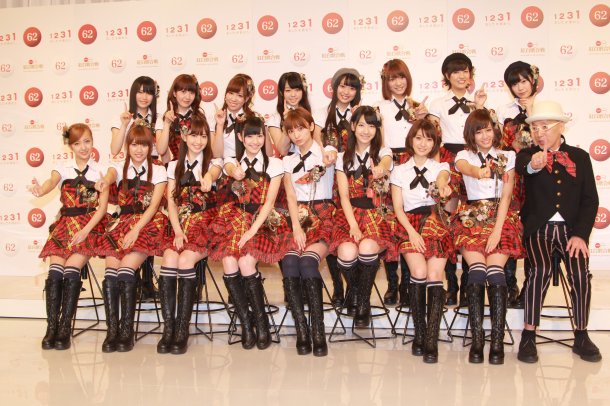 At a press conference on Thursday, ] announced its PR "support team" ("ouentai") for the 62nd ], to be held at the end of...
Released 2010.08.25 "Dance de Bakoon!" is the eighteenth single (thirteenth major label single) released by °C-ute. The single will be released in limited A, limited...
Today, AM2 gets some rhythm, Tokyopop evacuates North America, and I'mma let you finish, but that's a fine Akira conversation piece. Sources: Story 1 Story 2 Story 3
] claimed the #1 spot this week with their new single "]," with nearly 139,000 copies sold. With this, they are the first foreign...