It is thanks to each and every one of you that has made Generasia the largest resource for Asian media info. To our wonderful contributors, thank you!
Oricon
From generasia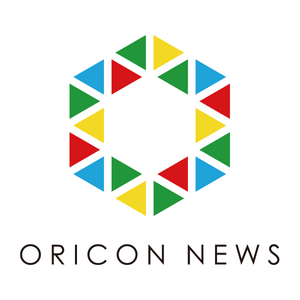 Oricon puts out Japanese music charts, similar to the Billboard charts in the US. The name "Oricon" is derived from the English words "original confidence".
Oricon maintains several ranking lists and publishes them on its website. While paying customers have access to the full lists, a slimmed down version is available for free.
The freely available lists include the Single Top 20 and the Weekly Top 30 for singles and albums, lists for Western and independent music, lists for DVDs and movies, lists for books, lists for television programs and commercials, and even lists for computers and electronics.
Starting September 1 2009, Oricon has implemented a new rule in their chart system: Each time a single is release, only 30% of the copies sold at non-Oricon vendors (for example, like in a handshake event) will be counted towards the chart. This means, that if an artist sells 10,000 copies via non-Oricon vendors, Oricon will only count 3,000 of those copies (source)
Oricon Ranking Lists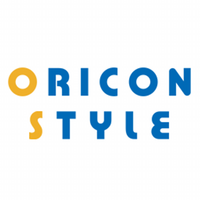 Music
| | Daily | Weekly | Monthly | Yearly |
| --- | --- | --- | --- | --- |
| Singles | Top 20 | Top 30 | Top 30 | Top 100 |
| Albums | Top 20 | Top 30 | Top 30 | Top 100 |
| Western Albums | | Top 30 | | Top 30 |
| Independent Singles | | Top 20 | | Top 20 |
| Independent Albums | | Top 20 | | Top 20 |
Others:
Enka Weekly Top 20
Anime Monthly Top 10
Tracks Chart Weekly Top 30
Ninki Weekly Single Top 10 and Weekly Album Top 10*
Web sales Monthly Top 20
Songwriters Monthly Top 20
Composers Monthly Top 20
Producers Monthly Top 10
- In the survey for anticipation (Ninki), Oricon does a research of their suscribants (87,000 people aprox), out of which they take a random sample of 400 people. The survey is about "interest or degree of interest" and "purchase or degree of intention of purchase", and the results are put exponentially. The people who take part in the survey are from 10 to 40 years old, and there's the same proportion of men and women. (source)
DVD & Movie
| | Daily | Weekly | Yearly |
| --- | --- | --- | --- |
| DVD Overall | Top 20 | Top 20 | Top 20 |
| DVD Music | Top 20 | Top 20 | |
| DVD Movie | Top 20 | Top 20 | |
| DVD Anime | Top 20 | Top 20 | |
Others:
Japanese Box-Office Weekly Top 10
US Box-Office Weekly Top 10
Book & Magazine
Book Overall Weekly Top 50
Magazine Weekly Top 20
Comics Weekly Top 50
Library Weekly Top 50
Paperback Weekly Top 50
Children's Literature Weekly Top 50
Hobby & Practical Use Weekly Top 50
General Literature Weekly Top 50
Science & Technology Literature Weekly Top 50
Business Literature Weekly Top 50
Ranking Lists
Yearly Top Releases
Singles
Albums
Music DVDs
Number 1 Releases
Best Selling Artists
External Links