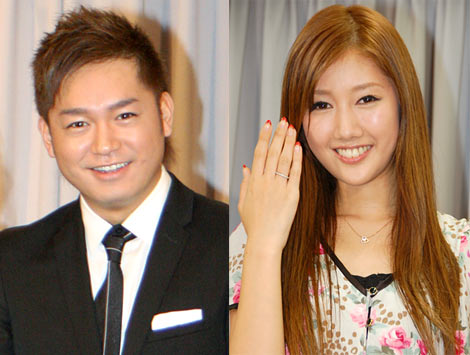 Actor Nishina Masaki (28) and actress Takigawa Hanako (22) are now officially husband and wife. The pair announced via a fax to the media that they registered their marriage on January 11.
Nishina and Takigawa have been dating since the spring of 2009, and their relationship was first publicly discovered in January 2010 by the tabloid magazine FRIDAY. Last October, it was revealed that they were engaged and had plans to hold their wedding this month.
As reported at that time, they will indeed hold their wedding ceremony in Guam, where Nishina proposed. The wedding is scheduled for January 21.
Both Nishina and Takigawa come from celebrity families. Nishina is the son of actor Matsukata Hiroki (68) and actress Nishina Akiko (57), as well as the brother of talento Nishina Hitomi (26). Takigawa, on the other hand, is the daughter of Takigawa Yumi (59) and the late actor Achiha Shinsuke.
Source:
Sankei Sports
Oricon