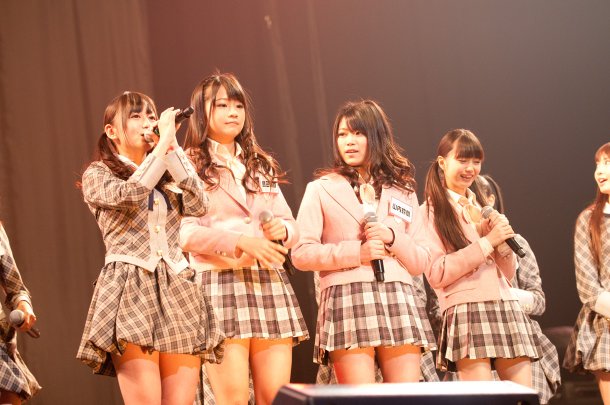 Today, AKB48 announced the creation of its 4th team. 10 of the group's research students have been promoted to the newly launched "Team 4," with 6 more available spots to be filled in the future.
So far, AKB48 and its related groups have roughly followed a structure of having three 16-member teams (for a total of 48 main members) and a pool of "research students," though the actual number of members assigned to a team has fluctuated with graduations and promotions.
AKB48 originally started just with Team A and later added Teams K and B. Naturally, they are continuing the naming scheme with Team 4, though it is unknown whether there are plans to eventually add a Team 8.
According to the announcement, Team 4's first 10 members are:
For now, the remaining 6 positions will be support positions, filled in by other research students (currently up to the 12th generation) during Team 4's stage performances.
The AKB48 blog has also announced details of the group's upcoming nationwide tour, scheduled from August 1 to August 31. Team 4 has been assigned two of the tour dates, on August 2 in Kagoshima and August 8 in Tottori.
Sources:
Natalie
Official blog
Official blog