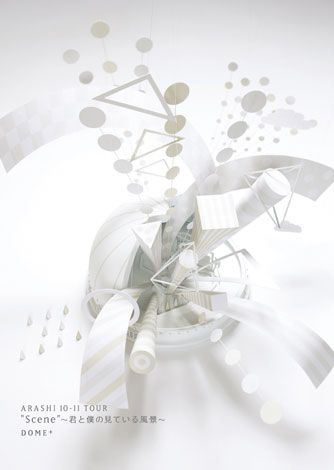 Last week, Arashi released their latest DVD, ARASHI 10-11 TOUR "Scene" ~Kimi to Boku no Miteiru Fuukei~ DOME+. According to Oricon, the DVD sold 539,000 copies, putting it at the top of the sales charts for the week. That number also pushes their all-time DVD sales to 5.282 million, making them the first artist to sell over 5 million DVDs.
Before this, Arashi already held the record for highest total DVD sales, with a huge lead over the second-place Morning Musume (2.695 million).
The new DVD also gives Arashi their 8th #1 on the overall DVD charts, tying them for the record with KinKi Kids and Utada Hikaru.
Source:
Oricon