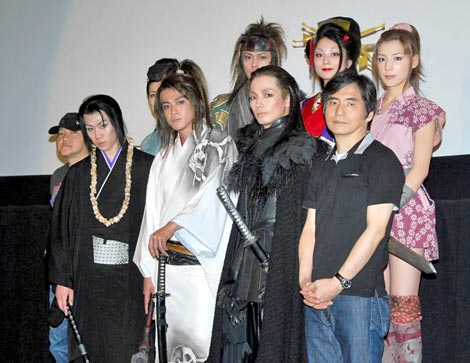 Oguri Shun (28) and Moriyama Mirai (26) are co-starring in a new stage production of the play "Dokurojo no Shichinin," also known by the English title "Seven Souls in the Skull Castle." The play has been performed four times since its premiere in 1990, though this will be the first time that the two main characters have not been played by the same actor.
Most of the previous productions starred Furuta Arata (45) as the characters Sutenosuke and Tenmaou, but now those roles have been divided and given to Oguri (as Sutenosuke) and Moriyama (as Tenmaou). The story is a tale of conflict and rebirth set 8 years after Oda Nobunaga's forced suicide in the Incident at Honno-ji (1582).
The new cast also includes Naka Riisa, Katsuji Ryo, Koike Eiko, Saotome Taichi, and Takada Shoko.
Performances will be held in Osaka on August 7-24 and in Tokyo on September 5 to October 10.
Source:
Oricon