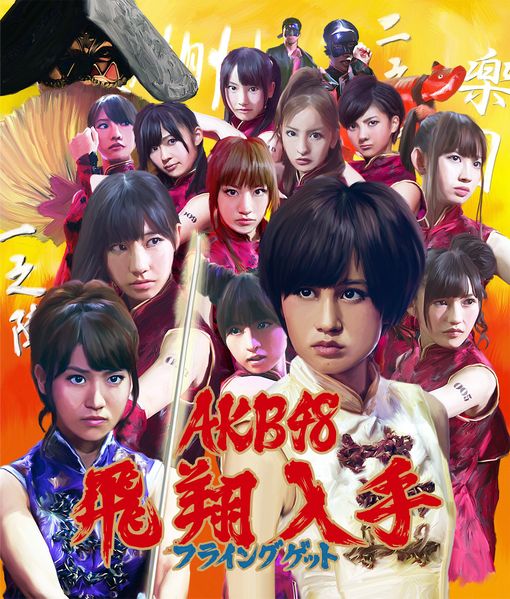 After selling over 1 million copies on the first day, AKB48's latest single "Flying Get" has officially topped the weekly sales charts. According to Oricon, the single sold approximately 1,354,000 copies in its first week, breaking the all-time record that they previously set with "Everyday, Kachusha" in May (1,334,000).
They are now the first artist in the 44-year history of Oricon's single charts to release two consecutive singles that sold 1 million copies in the first week.
Since their 14th single "RIVER" in 2009, AKB48 has a streak of 9 consecutive number-ones. Among female groups, this ties them with Pink Lady for the record. It also ties them with Pink Lady for the record of consecutive million-selling singles (three).
AKB48 now has the two best-selling singles (in first week sales) in Oricon history.
Source:
Oricon