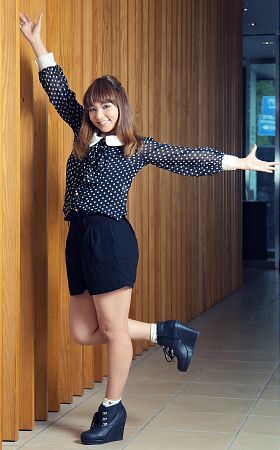 SDN48 captain and former AKB48 member Noro Kayo (27) will appear in her first stage musical next year, and it will be the starring role. The musical is the long-running Korean production "Laundry" (directed by Choo Min-Joo), which has never been performed in Japan before.
The musical has won multiple awards and has been performed more than 1,000 times since its debut in 2005.
For the Japanese production, Noro will take on the lead role of Na-yeong, a woman who moves to Seoul and becomes a bookstore clerk. The story focuses on her daily life in a small apartment in the city, as well as her relationship with Solongo, an immigrant worker from Mongolia.
The part of Solongo has been triple-cast, with the role being played by Matsubara Tsuyoshi (32), Nojima Naoto (30), and Korean pop artist LEN (28). Other cast members include Minami Toyokazu (56) and Kawashima Naomi (50).
Although the musical will be performed in Japanese, there are still plans to use Korean pop music in the production.
The musical's Tokyo run will be at the Mitsukoshi Theater starting on February 4, 2012. There will also be a run in Osaka at the Sankei Hall Breeze starting on February 17.
Source:
Sports Hochi