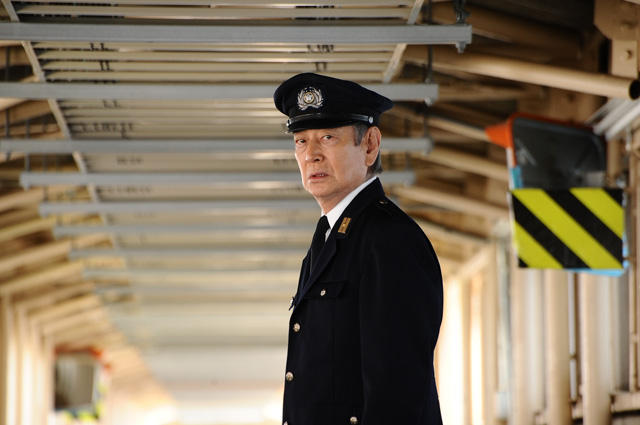 In August, it was revealed that legendary actor Takakura Ken (80) is starring in a new film by director Furuhata Yasuo, titled "Anate e." Today, his main supporting cast members were revealed, including Beat Takeshi (64), Tanaka Yuko (56), and SMAP member Kusanagi Tsuyoshi (37).
"Anata e" is a road movie about a guidance officer named Eiji (Takakura) at a prison in the Hokuriku region whose beloved wife (Tanaka) passes away. Through a letter left behind, he learns of her wish to have her ashes scattered in the sea of her hometown in Kyushu. Wondering why she never mentioned it to him while she was alive, he sets out for Kyushu in their camping car.
Kusanagi and Sato Koichi play ika-meshi (squid stuffed with rice) merchants whom Eiji meets along the way. Yo Kimiko and Ayase Haruka play a mother and daughter working at a dining hall in a fishing village. Beat Takeshi has been given a mysterious role as a former middle school teacher.
The other announced cast members are Miura Takahiro, Otaki Hideji, Nagatsuka Kyozo, Harada Mieko, and Asano Tadanobu.
Beat Takeshi and Takakura's last movie together was in Furuhata's 1985 film "Yasha." Tanaka also appeared in that movie, and she later worked with Takakura and Furuhata again in the 2001 film "Hotaru." Sato previously acted with Takakura in the hit "Nankyoku Monogatari." Otaki has had the most acting experience with Takakura, as this will be their 11th film together.
"Anata e" is scheduled for release in fall 2012.
Source:
Eiga.com