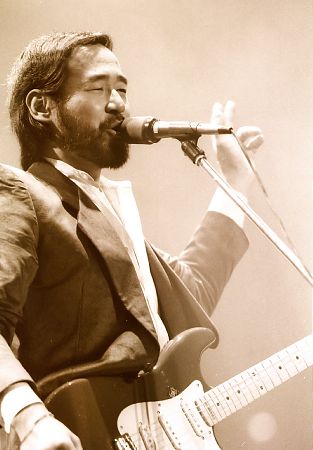 Rock singer Yanagi Joji (also known as George Yanagi) has passed away, at the age of 63. Various reports say that he had been suffering from chronic diabetes and cancer for years. Several weeks ago, he began receiving treatment in the ICU of a hospital, but his condition took a turn for the worse on October 12, and he died that day.
Yanagi was once part of the Group Sounds band The Golden Cups in the early 1970s, and in 1975 he formed the band George Yanagi & Rainy Wood. He is best known for hits such as "Ame ni Naiteru" ("Weeping in the Rain") and "FENCE no Mukou no America." "Ame ni Naiteru," which combined English and Japanese lyrics, became very popular after being used as the theme song of Hagiwara Kenichi's 1978 drama series "Shibitogari."
Rainy Wood disbanded in 1981 and Yanagi went on to become a solo artist, even performing as part of Ray Charles' Japan tour in 1982. Rainy Wood reunited in 2005, and in 2008, they performed at the Fuji Rock Festival.
Sources:
Sankei Sports
Sports Hochi