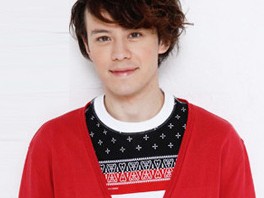 It was announced yesterday that talento and WaT member Wentz Eiji (26) will star in a live-action movie based on Kajiwara Ikki's classic wrestling hero manga "Tiger Mask." This will be the first time that the comic is adapted to live-action.
"Tiger Mask" tells the story of Date Naoto, a pro wrestler who betrays an evil wrestling organization called "Tora no Ana" in order to donate a large sum of money to an orphanage. The movie version will have Date wearing a special suit to transform into his alter ego Tiger Mask, giving him enhanced mobility and strength. It is said that there are plans to redesign his mask, with American comic heroes such as Spider-Man and Batman in mind.
Aikawa Sho will play the role of Mister X, and Natsuna will play the heroine Wakatsuki Ruriko. Filming is scheduled to start on December 1 with a target release date in 2012. Ochiai Ken is directing.
The original "Tiger Mask" manga ran from 1968 to 1971. A television anime adaptation in 1969 achieved ratings as high as 31.9%. At the end of last year, a donation of backpacks to an orphanage signed with Date Naoto's name triggered many copycat donations, turning the "Tiger Mask movement" into a national phenomenon.
Source:
Anime News Network