Be sure to check out our
Facebook page
for the latest site updates and to meet thousands of fans like you from across the globe!
Kanno Miho
From generasia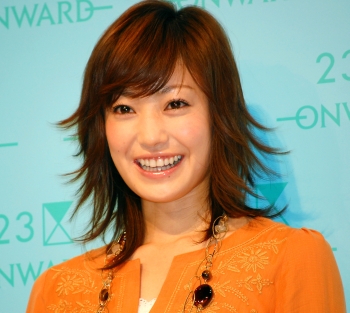 Kanno Miho (菅野美穂) is a J-Pop Singer, actress, and former member of the idol group Sakurakko Club.
Profile
Nickname: Kan-chan (菅ちゃん), Kanno-chan (カンノちゃん)
Birthdate: August 22, 1977
Birthplace: Sakado, Saitama Prefecture
Blood Type: AB
Height: 158 cm
Weight: 42 kg
Sizes: 81 - 54 - 82 cm
Information
In 1992, Kanno Miho auditioned and passed the audition for the idol group Sakurakko Club, first appearing on the group's second single. She also became regulars on variety shows and started to act in various doramas starting in 1993 with the dorama Twins Kyoushi. Her acting has won her various awards including the Television Drama Accede Awards for four performances. She went on to have a brief singing career with the debut of her single "Koi wo Shimashou!" in 1995.
Discography
Albums
Singles
Videos
[1995.09.21] Happy Children (ハッピー・チルドレン)
Books
[1995.09.28] 17ans-Deisetan- (17ans-デイセタン-)
[1995.10.20] Kanno Miho no Inline Skating (菅野美穂のIn-Line Skating)
[1996.10.10] K-FILE Kanno Miho Shashinshuu (K-FILES菅野美穂写真集)
[1997.08.22] Kanno Miho Shashinshuu "NUDITY" (菅野美穂写真集「NUDITY」)
[1998.12.19] Teihon Kanno Miho (定本 菅野美穂)
Filmography
Stage
[1993] AIDS ~Kansen Shinai tte Gen Ikiremasu ka?
[1994] Ashita wo Mitsumete
[1997] Tunisia no Utahime
[2000] Kiseki no Hito
External Links