Welcome to the
new Generasia
, now with new features and a mobile-friendly browsing experience. Be sure to check out our
Facebook page
for the latest changes and to interact with thousands of fans worldwide just like you!
LIV MOON
From generasia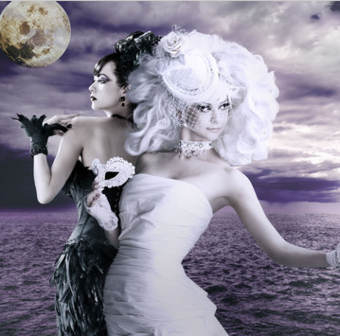 LIV MOON is a Japanese symphonic metal unit under Victor Entertainment. The group was formed by singer-actress AKANE LIV and producer Nishiwaki Tatsuya in 2009.
Members
Information
In 2009, producer Nishiwaki Tatsuya and actress Okamoto Akane met and formed LIV MOON in 2009. Debuting as a singer, Okamoto picked the stage name AKANE LIV for her music career. On August 3, 2009, they made their first performance by opening ESCOLTA's concert Singing Drama ~Shinjiru Monotachi e no Uta. On October 14, 2009, they released their debut single, "THE PHANTOM OF THE OPERA", an exclusive release for TOWER RECORDS. On December 14, 2009, LIV MOON made their major debut unde Victor Entertainment with the album DOUBLE MOON.
Discography
Albums
Digital Albums
Cover Albums
Singles
Digital Singles
External Links