Welcome to the
new Generasia
, now with new features and a mobile-friendly browsing experience. Be sure to check out our
Facebook page
for the latest changes and to interact with thousands of fans worldwide just like you!
Matsubara Miki
From generasia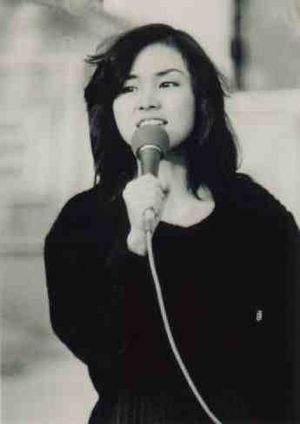 Matsubara Miki (松原みき) is a Japanese singer, lyricist, and composer. Matsubara made her music debut when she joined the rock band Gurei while in college. After graduation, she became the keyboardist for folk group Yoshika Band in 1975. She later made her solo debut four years later with the single "Mayonaka no Door ~ Stay With Me".
In 1991, Matsubara took a pause in her music career to start composing and writing lyrics for other artists and for songs of anime. But sadly, she died from cervical cancer in 2004.
Profile
Discography
Studio Albums
Cover Album
+ [1984.10.21] BLUE EYES
Best Albums
Singles
Credits
External Links