Welcome to the
new Generasia
, now with new features and a mobile-friendly browsing experience. Be sure to check out our
Facebook page
for the latest changes and to interact with thousands of fans worldwide just like you!
Nippon Budokan
From generasia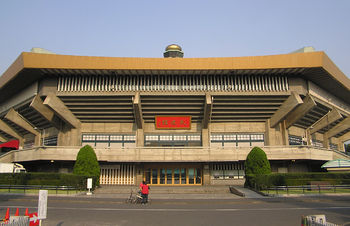 The Nippon Budokan (日本武道館) is one of the most famous arena in Japan, located in Chiyoda a district of Tokyo. It was meant to be a place for judo competition during the 1964 Summer Olympics, hence the name means Martial Arts Hall. It has a capacity of 14,201 people.
History
Despite the Budokan being build to held martial arts events, The Beatles were the first to held a concert there and their appearance their was met with opposition, as Japanese people believed that it would defile the martial arts. Despite this happening, after their concert, more western and even Japanese acts came to Budokan and it turned out to be one of the most famous arenas in Japan with most of Japanese acts held their tour finale there.
Concert History
Concert Record
External Links