Welcome to the
new Generasia
, now with new features and a mobile-friendly browsing experience. Be sure to check out our
Facebook page
for the latest changes and to interact with thousands of fans worldwide just like you!
Taberu Dake
From generasia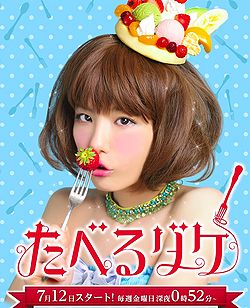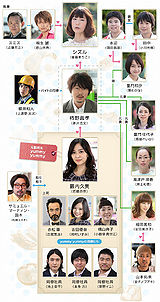 Taberu Dake (たべるダケ; or Just Eating) is a Japanese drama mini-series directed by Fujimura Kyohei, with the screenplay written by Takada Sanko, the maker of the manga of the same name, which the drama is based off of. It broadcast on the TV Tokyo network from July 12, 2013 to September 27, 2013 and spanned for a total of 12 episodes. Taberu Dake aired on Friday nights at 12:52 AM. "Hanairo no Bishojo" by SAKANAMON was used as the opening song while "sound of me" by Goto Mariko was used as the ending song.
Synopsis
Shizuru (Goto Mariko) is a mysterious woman who only thinks about eating. People, who have various worries, meet Shizuru and their worries are solved by eating together, even though she does not actually give them advice.[1]
Main Cast
Extended Cast
References
External Links