User registrations have now been re-enabled. If you previously had an account and logged in via OpenID, please create a new account. Thank you!
Kagiyama Yuka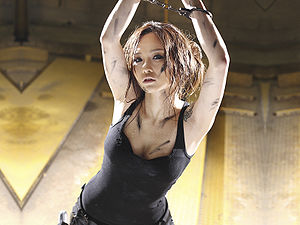 Kagiyama Yuka is a Japanese rock singer and will re-debut in 2009 under avex trax. She will be making her singer debut in July with the theme song for the dorama LOVE GAME. She was known as Minato when she was signed under Sony Music Entertainment back in 2003.
Profile
Information
Kagiyama Yuka passed of avex's auditions and got a chance to debut as a professional singer. The record company is asserting her as a sexy, athletic and gifted for singing by revealing her mensurations on her home page. Announced as a rock singer, she will make her debut on June 24th, 2009 with the debut single Love Player. The single will be released in four editions and is used as the theme song for the dorama LOVE GAME, which started airing on April 23rd, 2009.
Discography
Mini-Albums
Singles
External Links