Welcome to the
new Generasia
, now with new features and a mobile-friendly browsing experience. Be sure to check out our
Facebook page
for the latest changes and to interact with thousands of fans worldwide just like you!
D DATE
From generasia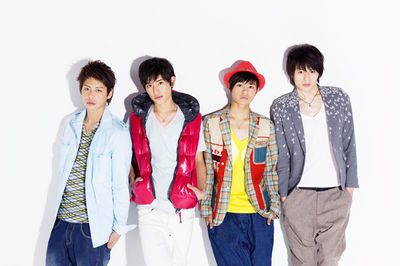 D☆DATE (でぃーでいと) is a Japanese pop unit of D-BOYS under Watanabe Entertainment.
Members
Former
Informarion
D☆DATE was formed in 2010 initially as a 10th anniversary commemoration of Watanabe Entertainment with the first four members members Seto Koji, Araki Hirofumi, Nakamura Yuichi, Igarashi Shunji. D-BOYS auditions were held and Horii Arata was chosen among 30,000 applicants as the fifth member of the group.
Discography
Albums
Singles
Works
TV
Radio
External Links