New user registrations outside of OpenID have been disabled pending a review of a recent influx of spam accounts. Apologies for any inconvenience this may have caused.
Nakamura Ataru
From generasia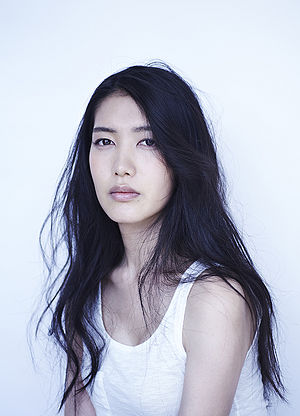 Nakamura Ataru (中村中) is a Japanese pop singer-songwriter, as well as being an author and actress. She is most recognised for her song "Tomodachi no Uta", which was used as the theme song for the drama Watashi ga Watashi de Aru Tame ni (in which she also appeared as an actress). She's also known for being one of the few openly transgendered celebrities in Japan, having been born a male, and has spoken of the struggles she underwent with issues of identity before transitioning. In 2006, she signed to popular record label avex trax, and in 2010 moved to Yamaha Music Communications.
Profile
Name: Nakamura Ataru (中村中)
Birthdate: June 28, 1985
Groups:
Information
Nakamura Ataru had been touched by music since when she was little, especially by pop music. She especially remembers her mother humming the tune to Ken Naoko's "Nakasete" as being one of the starting points for this love of music. She mastered piano by the age of 10 through self-study. Despite having an interest in wanting to sing, when she reached puberty and her voice changed she found it too painful to sing. She started to self-compose songs by the age of 15. In senior high school, she performed live and would take up a job as a street musician, performing near the Niigata Japan Rail station.
Nakamura started off her career by attending several major music competitions. On March 28, 2004 at the 5th annual Katsushika Band Festival, Nakamura won the grand prix award. In fact, she was the first solo vocalist in the history of the competition to be awarded this prize. Furthermore, Nakamura participated in the Yamaha TEENS' MUSIC FESTIVAL in late August. Sometime in 2004, Nakamura would release her first indies release, an album entitled Shouchikubai -Muku-. Not much is known about this album.
Her second release as a musician was in April 2005 on a cover album of GO!GO!7188 songs, entitled WHO PLAYS A GO-GO? ~GO!GO!7188 Amateur Tribute Album~, with her cover of the song "Ame Nochi Ame Nochi Ame". Two months later, Nakamura released an indies single under the P-PRO Music label (who also house artists such as Mika Todd). The single was "Tomodachi no Uta", which was a ballad and the first song that she had ever written at age 15. Interestingly, the single was released on the 28th of June - Nakamura's birthday. Famous '70s singer Iwasaki Hiromi would go on to cover "Tomodachi no Uta" on her album Natural in February 2006.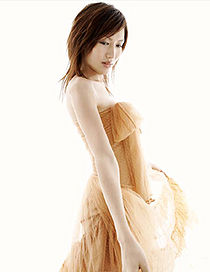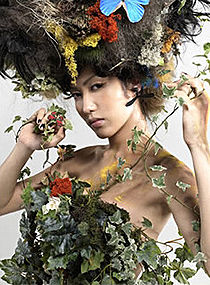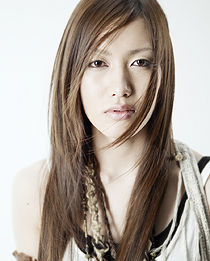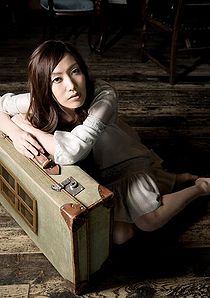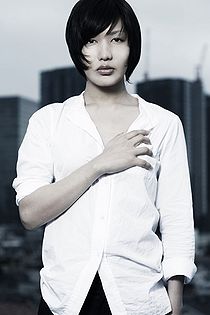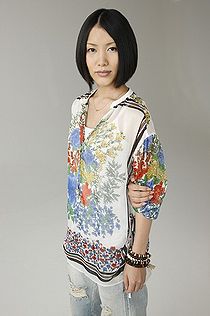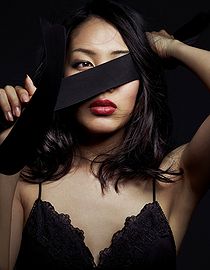 In mid-2006, Nakamura debuted with the major label avex trax. She enlisted the help of music producer Kameda Seiji for her songs, and had in fact composed over 100 prior to her debut. Just before her debut single, Nakamura was a secret live guest at an Avex stockholders meeting on 2006.06.25 (performing alongside labelmates such as Koda Kumi and Otsuka Ai). Three days later, her debut single "Yogoreta Shitagi" was released (which, much like her indies single in 2005 was released on her birthday). However, this single did not fare too well on the Oricon single charts, peaking at #155. In late August, Nakamura was the opening act at the annual avex a-nation concerts.
The same fate seemed to be in store for Nakamura's second single, a re-release of her indies single "Tomodachi no Uta". In its first week it only did slightly better than its predecessor - it reached #150 on the Oricon singles chart, however in its second and third weeks it would graze into the lower regions of the top 200. It was not until an appearance on the music show Bokura no Ongaku on September 29, 2006, where she confessed to having had gender realignment surgery on the music show that sales of this single would jump. On the show, she described herself as having, "a heart of a woman but a body of a man". Sales boomed, and the single would break into the top 40 at #39. Following this major boost, two events secured Nakamura even higher sales: on the 4th of October, Nakamura would serve as a special DJ on the popular music station All Night Nippon, and on the 10th a special one episode drama titled Watashi ga Watashi de Aru Tame ni made "Tomodachi no Uta" its theme song. Furthermore, Nakamura herself starred in it (playing a transsexual character). Over the course of the next few weeks, the single jumped into the top 10 (#9) and would spend a total of 10 weeks in the top 40 singles.
A follow-up to this single was released on November the 15th. Her third single, "Watashi no Naka no 'Ii Onna'", was used as the drama "Ii Onna"'s theme song. The single peaked at #39 (though ironically "Tomodachi no Uta" in the same week peaked at #16). Released on the same day was Avex teen group AAA's 11th single "Chewing Gum". Not only did Nakamura write the lyrics for Chewing Gum, but featured in the music video for the song.
Nakamura followed this up by releasing her debut major label debut album "Ten Made Todoke" in early 2007, as well as a post-album single "Kaze ni Naru" (as it was used as the theme song for the movie "Sakebi"). By December of the same year her second album, "Watashi wo Daite Kudasai" was released. Sales of her debut album and "Tomodachi no Uta" were once again made strong at the end of the year when Nakamura Ataru performed the song on Kouhaku Uta Gassen.
In July of 2008, she released the first single of the year, "Kaze Tachinu" which was used as the theme song for the live-action film GeGeGe no Kitaro Sennen Noroi Uta. Nakamura appeared at Ap Bank Fes '08, a musical festival, on July 20, 2008, to promote the single. On December 17, 2008, Nakamura released a rock number single, "Kotonakare Shugi", produced by Kameda Seiji. The single did not do well on the charts, ranking only #65 on the Oricon charts. During this time, she wrote a song called "Harebutai" for JERO, an enka singer.
For 2009, Nakamura released her third studio album, Ashita wa Haremasu You ni.
Discography
Albums
Mini-Albums
Best Albums
Singles
Digital Singles
DVDs
Other DVDs
Compilations / Other
Composed Works
Videography
Movies
Publications
Photobooks
External Links