Welcome to the
new Generasia
, now with new features and a mobile-friendly browsing experience. Be sure to check out our
Facebook page
for the latest changes and to interact with thousands of fans worldwide just like you!
Ciao Bella Cinquetti
From generasia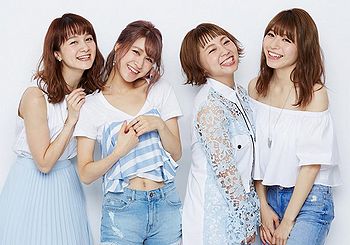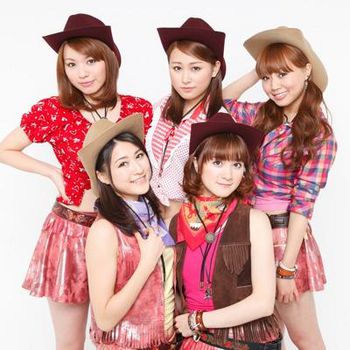 Ciao Bella Cinquetti (チャオ ベッラ チンクエッティ) (formerly known as THE Possible (THE ポッシボー)) is a Japanese pop group produced by Up-Front Create. The were a part of TNX under NICE GIRL Project. The group was created by six girls from Hello! Pro Egg, who on 7 October, 2007 graduated from Hello! Project. Prior their debut they served as backup dancers for Hello! Project and Tokito Ami.
In 2010 the group joined the TV show Oto no Moto MCs to form the special unit THE Possible with Oto no Moto (Fujii Takashi & Tsubaki Oniyakko).
In April of 2015, the group moved labels to Up-Front Create and changed their name to Ciao Bella Cinquetti on July 8th.
Members
Former Members
Discography
Albums
Mini-Albums
Best Albums
Singles
Digital Releases
Compilations / Other
Video Releases
Other DVDs
Photobooks
[2007.07.13] Doki☆Doki☆Possible (ドキ☆ドキ☆ポッシボー)
[2007.07.13] Kyapi♡Kyapi♡Possible (キャピ♡キャピ♡ポッシボー)
[2008.08.25] Baribari Mizugi DE Possible! (バリバリ水着DEポッシボー!)
Manga

[2008.06.12] THE Possible ~Robin to Mahou no Apron~ (THE ポッシボー ~ロビンと魔法のエプロン~)
Idol DVDs
External Links