We will be shifting away from OpenID as the preferred way to login to just the wiki only due to multiple users having compatibility issues and being unable to login. Those who have been using the wiki to login will be unaffected. However, those using Google and other sites should login directly from the site. OpenID will be removed on June 1st. Apologies for the inconvenience.
Takaki Yuya
From generasia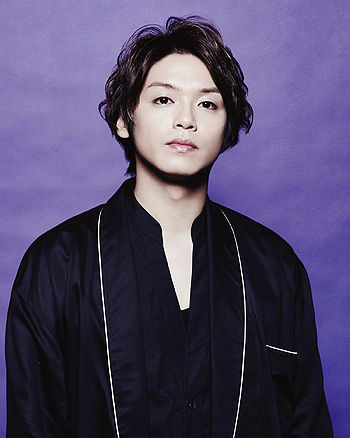 Takaki Yuya is a member of the Johnny's Entertainment group Hey! Say! JUMP.
Profile
Name: Takaki Yuya (高木雄也)
Nickname: Takaki, Yuuya, Yuuyan, Takagi, Sukesan Yuya
Birthdate: March 26, 1990
Horoscope: Aries
School:Hiranuma High School, Kanagawa Yokohama (dropout)
Blood Type: O
Height: 178cm
Weight: 60kg
Shoe size: 26cm
Eyesight: 0.3(Right) 0.7(Left)
Admired Senior: Domoto Koichi, Akanishi Jin
Favorite Food: Pizza, Gratin Pineapple
Disliked Food: Paseri
Favorite Movie: Home Alone
Favorite Color: Orange
Favorite ingredients in Onigiri: Plum and Bonito
Weak Point: Scared of bugs and pigeons
Family: Parents, 2 Older sisters (Yui, Yuu) and a Younger brother (Yuma)
Pet: Chihuahua dog called "Chokko" (Male)
Information
After entering Johnny's, Takaki entered the junior fandom by being grouped with J.J. Express and later Hey! Say! 7, which disbanded in september 2007 when he was integrated into the 10-member boyband Hey! Say! JUMP.
Takaki starred as Eikichi in Shabake in later 2007, and got his first lead role in the Gokusen 3 dorama.
Works
Dramas
Movies
Gallery