Generasia would not be what it is today without the countless contributions by both staff and members alike! Thank you for all that you do!!
Amano Kousei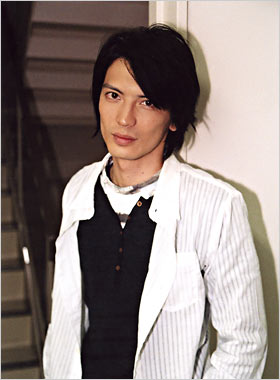 Amano Kousei (天野浩成) is a Japanese actor and pop singer. He debuted in 1995 as an actor in a television dorama, movie, and a musical. He also played Tuxedo Kamen in 1999 in the Sailor Moon musicals or Sera Myu.
In 2008, he changed agencies from Avex Entertainment to LDH.
Profile
Real Name: Yokosawa Hironari (横澤浩成)
Birthdate: April 9, 1978
Birthplace: Kasugai, Aichi Prefecture
Blood Type: O
Height: 180 cm
Agency: LDH
Discography
Album
Singles
Photobook
Filmography
[1995 - 1996] Kakeru Ranka!
[1999] Sennen Oukoku Sanjoushi Vaninaisu
[1999 - 2000] Gamble Queen
[2002] First Love
[2002] Home & Away
[2003] GOOD LUCK!
[2003] Nama Housou wa Tomaranai
[2004] Koibito wa Sniper
[2004 - 2005] Kamen Rider Blade
[2005] Sh15uya
[2005] Designer
[2006] Oishii Proposa
[2006] Seburi
[2007] Hyokki Yakoushou
[2007] Delicious ga Kuin
[2007] Ai no Uta
[2007] Choco Mimi
[2008] Hisho no Kagami
[2008] Shichijin no Onna Bengoshi
[2008] Otome
[2008] Koi no Kara Sawagi
[2009] koganeyuki
External Links