We will be shifting away from OpenID as the preferred way to login to just the wiki only due to multiple users having compatibility issues and being unable to login. Those who have been using the wiki to login will be unaffected. However, those using Google and other sites should login directly from the site. OpenID will be removed on June 1st. Apologies for the inconvenience.
CELLT
From generasia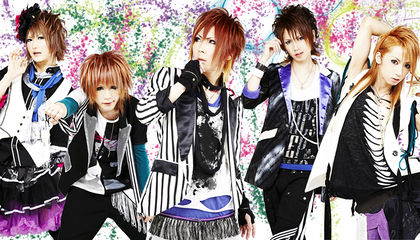 CELLT (ケルト) was a five piece Japanese rock band in the visual-kei scene from the Kantou region of Japan. They were formed on August 7th, 2004 by ex-Kress Devia members Kasumi and Takuma (who later changed his name to Mito). In September of 2009, it was announced that after five years together and a couple member changes, CELLT will disband after their December 2nd one-man concert at Takadanobaba AREA.
Since the disbandment, Kiyoto changed his name to Mugi and started his solo project Gakudan Hitori, Sasa has been a support member for Ehpion, and mero has been a support member for Reira. They were signed to the indies label Timely Records.
Members
Former Members
Discography
Studio Albums
Mini-Albums
Singles
Other Singles
DVDs
Compilations
External Links