Due to an influx of spam accounts getting through and joining the site, user registrations have once again been disabled until further notice as we work on a different solution.
Luzmelt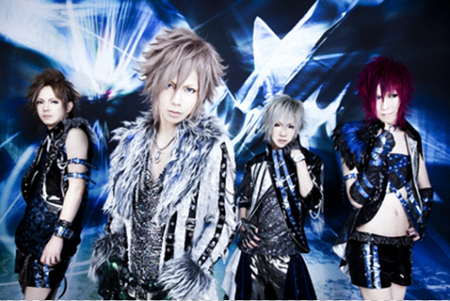 Luzmelt (ラズメルト) was a visual-kei band formed in 2009 but started activities on February 10th of 2010 and disbanded exactly two years later on February 10th of 2012 after they played their final live event at Shibuya BOXX.
Members
Former Members
Biography
Luzmelt was formed in Tokyo, Japan towards the end of 2009 by the vocalist yuhma. Luzmelt's concept was to represent light and darkness chased after by people who had lost their hearts. "Luz" means light in Spanish and "Melt" comes from English. The original line-up consisted of two guitarists, a drummer, a bassist and a vocalist. Luzmelt did several secret lives in August before officially revealing themselves as a band to the public. The band went public at their first one-man live entitled Supernova explosion which was held on February 10, 2010 at Meguro Rokumeikan. At their one man live they distributed their two mini-albums entitled swallowed scenery and luz-destination. Both mini-albums were released one month apart online and in stores. Swallowed scenery came out on February 24, 2010 while luz-destination was available on March 24, 2010.
Luzmelt made their US debut on April 8, 2010 in Pennsylvania playing at Tekkoshocon VIII with SUICIDE ALI. In May of 2010 Luzmelt left Starwave Records to start their own label ADDICT-STYLE; however it was still under Darkest Labyrinth which both are owned by Kiwamu. On May 20, 2010, Luzmelt released their first single entitled "sacrifice". The CD came with a DVD that included their debut promotional video for the title track. Meanwhile, they were performing at exclusive live shows from April 23 to June 18. On May 26th, 2010 the single was available online and in stores. Four days after the public release of "sacrifice", drummer miu and bassist zig departed from the band due to different directions in music.
Following the departure of the drummer and the bassist, U-YA became a support drummer in early June of 2010. Luzmelt went through two support bassists before officially selecting nov as their bassist. On July 14, 2010 Luzmelt released the second single, "Lunartail", at their six month anniversary one-man live held at Takadanobaba AREA. The band made their debut in Europe with the fool playing at Jap-Ro 2010 - The European J-Rock Festival in Germany and the Netherlands. After their visit in Europe, guitarist asuka left the band due to family problems. Following the leave of asuka, yuhma and kaie were the only members left within the original line-up.
Later, Luzmelt announced that they would start three month consecutive release campaign. [1] In October, they released the single "guilty garden". In early November, Luzmelt played in Canada at Dot.Con and released "imitation galaxy" and finally in December "Oración" came out.
In early February of 2011, Luzmelt went on a short hiatus to prepare for the future events. In March, their contract with Darkest Labyrinth ended as they were kicked off the label. Luzmelt wasn't a favorable band by the owner of their record label, Kiwamu. In early May, they had a four man live entitled *-Kaleidoscope- at BlackHole which would also be the debut for their new guitarist, reito. They changed their appearance as well. In early July, they gained a new support drummer Yugi.
In September the same year, they held a one-man live entitled gateway of specular to promote their sixth single, "Chaotic underworld" and held a small session band called, Zulmelt in which all members took on different instruments. In October, Luzmelt held three live events to promote their new single, which came with three different promotional videos depending on which store the single was bought from. The single which came with a promotional video for "Across" was distributed through their lives only, ZEAL LINK stores contained the, "guilty garden" video while Like An Edison stores distributed the "grief color destination" video. Following the release of their sixth single, a few months later the members of Luzmelt decided to disband. [2]
On February 10th, 2012, Luzmelt held their last one-man live entitled
Luz-destination
at Shibuya BOXX before disbanding.
Discography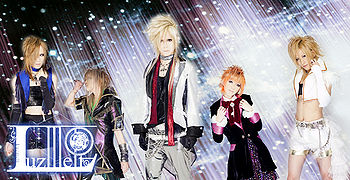 Mini-Albums
Singles
Compilations / Other
References