New user registrations have been disabled until further notice. If you would like to create an account, please message
Generasia on Facebook
. Thank you!
Odani Misako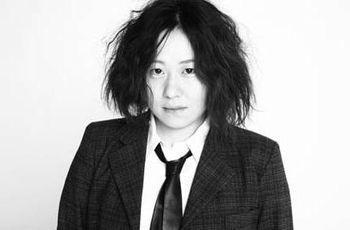 Odani Misako (小谷美紗子) is a Japanese pop singer-songwriter and acclaimed pianist. She made her debut in 1996 with the single, "Nageki no Yuki". She soon rose to success with the release of her debut album, but her mainstream success didn't last long. After years with various major labels, she signed over to the Indies label HIP LAND MUSIC. As of 2006 she started ranking on the Oricon again. Odani was also a member of the short lived band, ta-ta.
Profile
Information
Odani Misako first tried to play the piano as an infant and as she grew older she knew she wanted to play it for a living. She started writing lyrics at the age of six. Odani moved to an Australian in 1994 to attend high school through a study abroad program.
In 1996, She was signed to Victor Entertainment where she released her debut single, "Nageki no Yuki". Her debut album "PROFILE -too early to tell-", gained quite a bit of success as it is her most successful album. Her most successful single came in 1998 with the single "Konna Kaze ni Shite Owarumono".
At the dawn of the new century Odani left Victor Entertainment behind and signed to Universal Music Japan. She made her Universal debut with the single, "Nemuri no Uta". After only a few years on the label Odani made another label change, this time over to Toshiba EMI.
In October of 2003, Odani it forms formed a group called ta-ta. The band consisted of guitarist Tabuchi Hisako (of bloodthirsty butchers), keyboardist Takashi Ikeda (of SUPER BUTTER DOG and 100s), bassist Ninomiya Tomokazu (of eastern youth), and Dr.Tamada Yutaka (of 100s). The band was short lived and only released one cover album entitled, "feather". After the group disbanded and another solo single, Odani left Toshiba EMI.
Odani then disappeared from the scene, and stayed on a hiatus for two years. She returned in spring of 2005 with the album, "adore". The album was her first release under her new label; the new found Indies label HIP LAND MUSIC. Now under an Indies label and having complete control, she was album solely produce her music. Her first single under the label "Who", was her first single since the late 1990's to chart on the Oricon.
Discography
Studio albums
Other albums
Singles
Compilation / Other
External Links