Generasia would not be what it is today without the countless contributions by both staff and members alike! Thank you for all that you do!!
Ogawa Mana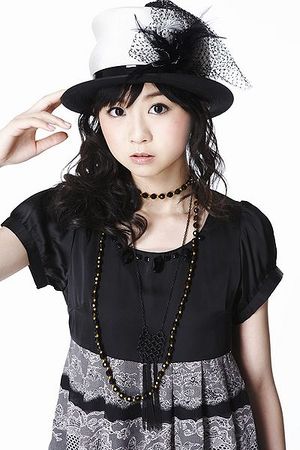 Ogawa Mana (小川真奈) is a talent, singer, and member of the girl group Canary Club.
Profile
Nickname: Ogamana (おがまな)
Birthdate: July 2, 1993
Birthplace: Saitama Prefecture
Blood Type: AB
Height: 160 cm
Special Skills: Ballet, Walking on Bridges
Hobbies: Making Misanga, Watching soccer
Charmpoint: Eyes
Favorite Food: Umeboshi, Udon, Ishiyakiimo, Vinegar
Least Favorite Food: Cheese, Meat
Favorite Color: Aqua Blue
Least Favorite Color: Yellow
Favorite Pasta: Vongole
Favorite Sport: Badminton
Favorite Thing: The Sky
Poor At: Swimming, Ball Sports
Instrument: Piano
Pet: Turtle
NICE GIRL! Project groups:
Information
Ogawa started her show business career when she was in first grade as a model for various magazines and shoots. Years later, she starred in the dorama Niji no Kanata in fifth grade, thus starting her acting career.
In 2006, she joined the unit Magical Sweets for the anime Sasami☆Mahou Shoujo Club, where she voiced the main character Sasami Iwakura. A year later, she joined another group Canary Club and debuted her solo career with the single "Suppin Rock" on 2008. She has voiced Kitagami Mimi, the main character of the anime Gokujou!! Mecha Mote Iinchou since 2009 and sings the opening and ending themes as a member of the unit MM Gakuen Gasshoubu. In 2010 she became the new image girl for the fashion brand COCOLULU. She also joined the promotional unit COCO CREW.
Discography
See Also: Kitagami Mimi (CV Ogawa Mana) with MM Gakuen Gasshoubu
Albums
Singles
Other
Filmography
Movies
Dramas
Anime
TV Programs
Theater
Photobooks

[2009.07.25] Namamana (なままな)
DVDs
External Links