User registrations have now been re-enabled. If you previously had an account and logged in via OpenID, please create a new account. Thank you!
Sakurai Rina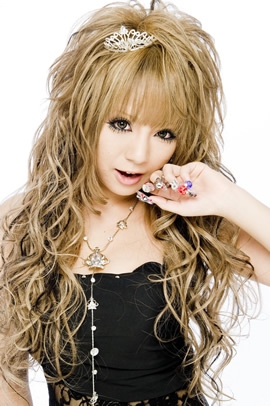 Sakurai Rina (桜井莉菜) is a gyaru model managed by CEVEN STYLE. She is known for her regular appearances in the magazine Koakuma ageha. In 2008, she made her singing debut with the single "Angel", then redebuted mononymously as Rina under Victor Entertainment in 2010.
Profile
Name: Sakurai Rina (桜井莉菜)
Nickname: Sakurina (さくりな)
Birthday: April 13, 1983
Blood Type: A
Height: 154 cm
Hobbies: Nail art, karaoke
Information
Sakurai loved singing since she was small, and many of her childhood videos would feature her singing. Although she took it seriously by middle school, she debuted as a model in her second year of high school and later enrolled in a beauty school. In 2007, at the age of 24, she became a regular model for the magazine Koakuma ageha. She appeared on the covers for January, February, May, and June 2008, bringing her popularity up substantially. At her peak, her Ameba blog reached #2 on the access ranking chart.
In March 2008, Sakurai debuted as a singer with the single "Angel". She also released the DVD breath two months later, which included the PV for "Angel", interviews, and other clips.
Aside from modeling and singing, Sakurai has also had a few acting roles. In 2009, she starred in the film Girl's Life. As well, she has designed her own lines of yukatas and accessories.
Sakurai redebuted as a singer under Victor Entertainment in September 2010. She used the mononym "Rina", and her first digital single, "Gray Zone", was released simultaneously in 20 countries. The song is described as "gothic rock".
Discography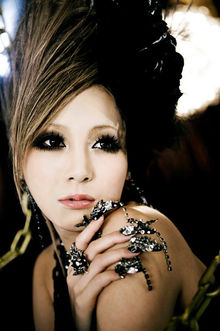 Singles
Digital Singles
DVDs
Works
Dramas
Films
Anime
Video Games
Photobooks
External Links