It is thanks to each and every one of you that has made Generasia the largest resource for Asian media info. To our wonderful contributors, thank you!
Sugita Kaoru
From generasia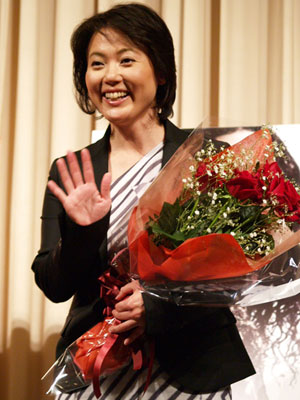 Sugita Kaoru (杉田かおる} is a Japanese actress, talanto, and former Japanese pop gravure idol singer.
Profile
Real Name: Hashimoto Kaoru (橋本薫)
Birthdate: November 27, 1964
Birthplace: Shinjuku, Tokyo, Japan
Blood Type: B
Height: 157 cm
Information
Sugita Kaoru made her debut in the world of show business in 1972 as an actress in the television dorama Papa to Yobanaide. During her debut, she made over 10,000 yen but this new income made her parents divorce a little while later. She went on to star in more doramas over the years due owing 300,000 yen by age 13. She also debuted as a singer a year later in 1983 with the single "Michatta Kiichatta". She would release singles and albums to a moderate success until 1981, when she scored a hit with the single "Tori no Shi".
Even though she was gaining moderate success through music and acting, Sugita once again went into debt in the 80s. To pay this off, she starred as a gravure idol and became successful enough to repay her debts. She also did more risque roles including starring nude in the 1982 movie Seishun no Mon Jiritsuhen. A decade late in 1998, she also released her first nude photobook, entitled Jyojuugokko.
At the turn of millennium, Sugita continued to act but also appeared in variety shows. In 2004, she released an updated version of her 1981 hit single "Tori no Shi", reaching the Oricon's Top 40. A year after, she married Nissan Group's businessman Ayukawa Junta.
Discography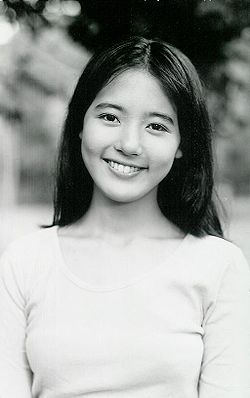 Albums
Singles
Books
[1998.xx.xx] Jyojuugokko (女優ごっこ)
Works
Anime
Films
[1981] Seishun no Mon
[1982] Seishun no Mon Jiritsuhen
[1983] Otoko wa Tsurai yo
[1999] Dead or Alive Hanzaisha
[2002] ON AIR
[2005] Lakeside Murder Case
[2006] Ooku
[2008] Kurosagi
Television
[1972] Papa to Yobanaide
[1973] Zakkyo Jidai
[1974] Oshiza Muraiki Ichihougan
[1974] Boku wa Koibito
[1974] Shiroikiba
[1975] Ultraman Leo
[1976] Oookaechizen
[1976] Mitoumon
[1977] Kimagure Tenshi
[1978] Sannen B Gumi Kinbachi Sensei
[1980] Ikenaka Kenta 80 Kiro
[1980] Kokoro
[1981] Deai
[1982] Sengoku no Onnatachi
[1982] Ooku 2
[1983] Mibu no Koi Uta
[1984] Jiken Kishachaba
[1986] Anata Dattara?
[1987] Sanbiki ga Kiru
[1991] Akumu no Oni
[1992] Abaren Boushougun IV
[1992] Mama Hashire
[2000] Ikebukuro West Gate Park
[2001] Ai no Kotoba
[2003] Stand Up!
[2003] Hikeshiya Komachi
[2004] Yotsuyakun Ootsukakuna
[2005] 87%
[2005] Renai Naika 25ji
[2005] Tsumiki Kuzushi Shinso
[2006] Ns' Aoi
[2006] Kurosagi
[2006] Fushin no Toki ~ Woman Wars~
[2007] Ai no Rukeichi
[2008] Edison no Haha
[2008] Tommorrow ~Nichi wa Mata Noboru~
[2009] Fuu Fudou
External Links