New user registrations have been disabled until further notice. If you would like to create an account, please message
Generasia on Facebook
. Thank you!
User:Sakisaur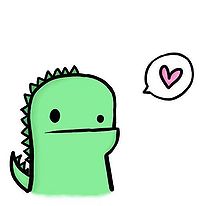 Saki (咲) is a Dinosaur. She's married to Kamenashi Kazuya, although she's having a romantic affair with Kim Yoo Kwon. She hasn't debuted yet, because she has no talend at all.
Profile
Stage Name: urm.. what is a stage?
Real Name: Sakisaurus-Rex
Nick Name: Sack :(
Birthdate: September 13, 1995
Hometown: Düsseldorf, Germany / Milan, Italy Dinosaur Island
Languages: English, German, Italian, Spanish, worst French and Dinosaur
About Me
Hello, Ciao, Hallo, RAWWR♥ I'm Saki. An annoying and totally crazy person dinosaur, that is just obsessed by J-Pop, J-Rock, K-Pop & Mandopop. I also have a mother mons†er, that I adore and love very much ! Yea...the word weird was invented to describe me. Oh yea I also love Dramas, Anime, Manga and I have a romance with my PS3 WHAT IS LIFE? When I don't fangirl over ugly, gay, dump and srsly just gay asians, I go shopping and buy thinks I actually don't need. I'm really good at talking too much and talking about thinks that nobody cares about (you see?).
Well, I joined generasia, because I wanted to share my "knowledge" (omg) about some of these little groups/artists, that aren't represented here... or for entrys that could have much more informations. I would be glad, if you improve when I did something wrong, It's not the first time that I join a Wiki (it's the 3th time tho), but we all make mistakes. (I guess)
External Links