Due to an influx of spam accounts getting through and joining the site, user registrations have once again been disabled until further notice as we work on a different solution.
clammbon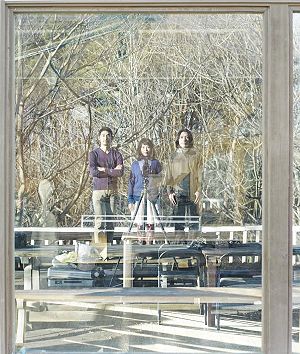 clammbon (クラムボン) is a three piece Japanese Art rock band. The group formed back in 1996 when they were attending college at Tokyo Music and Media Arts Shogi. The band is well known for incorporating elements of electronicia and jazz into their works.
The band takes their name from a fictional character in a short story by Miyazawa Kenji.
Members
Information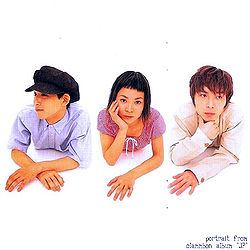 The band members first met while they attended Tokyo Music and Media Arts Shogi. The three of them were placed together in a class, where they performed a cover of Carol King's "You've Got a Friend". After working together, they decided to start a band. They soon started writting songs and performing at local venues. After being seen at a live in Ebisu, they worked with producer S-Ken for two song ("How much" and "Forest contact"), which were placed on the SOUP-UP vol.2 compilation.
In 1998, the group was on their way to making it big and being signed. mito passed the band's demo onto his well connected friend Takano Kutsuro (高野寛), and they were albe to get a record deal. The group then made their debut on an indie sub-label of Warner Music Japan. They released their debut mini-album, Kujira Mubon. A year later they made their major debut with the single, "Hanare Banare". The song drew influence from both Yano Akiko and FISHMANS, and gained heavy rotation on radio stations. Soon after the band was playing their first live show at Shimo-Kitazawa CLUB Que.
After the release of their first full length album, JP, the band started off on their first tour, JP JumP JaPan tour. Around this time, the band composed "Nonbiri", which was used as the CM song for "Peaceful Komachi" of East Japan Railway for February 2000 (it was later released as the b-side to "Zansho"). After this they went on a short hiatus, due to Harada Ikuko getting ill. The group was back in full swing by the end of the year on tour, promoting their second album Machiwabi Machisabi.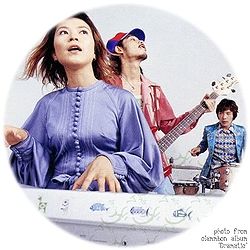 The band started 2001 out with releasing their fifth single, "Surround". The single was produced by well known Japanese rock producer Kameda Seiji. It was used as the Vodafone CM song. That summer the band went on a small tour entilted, summer tour 2001. Kameda would later return to help the band, producing their third album, Dramatic. The album took a more pop sound their previous releases, yet still maintained an avant-garade vibe. On Novemer 17th 2001 the band set out on their largest tour to date (15 gigs), Dramachikers tour'01.
In 2002, the band released another album, Re-clammbon. The album was a self cover album, taking previously released songs by the band, and giving them a new arrangement and re-recording them. The band then went out on the Re-clammbon Tour, along with help from artists such as Tabuchi (from Sakamoto Biame) and TOKU (from NUMBER GIRL). On 2002.10.23, the band released their fourth album id. This time around, the album was produced by Adam Pierce and Andy Chase, which gave the album a more electronic sound. After a tour to promote the album, the band decided to leave Warner Records, and transfer over to Nippon Columbia. Their fifth album (first with Columbia) imagination, was able to contain a mixture of all the bands styles such as electro, rock, pop, and even jazz.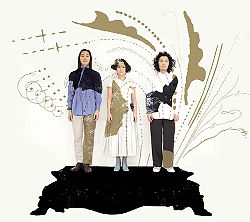 After imagination tour 2004 the band took a little break to work on their own projects. Vocalist Harada Ikuko joined the band ohana and started her own solo career, mito started working as a composer and producer as well as joining a couple bands (FOSSA MAGNA, dot i/o, and micromicrophone), and Ito Daisuke joined the bands LOTUS GUITAR and The Sun Calls Stars. Because of each members other projects, the band has since released less frequently.
In 2006, the band released their first cover album and live album: LOVER ALBUM and 3 peace. The band later help indie rock band Yo La Tengo come to Japan, where they performed a number of live shows together.
The band started 2009 off with releasing two self cover album: Re-clammbon e.p. and Re-clammbon2. The songs are all newly recorded and have recieved new arrangements. In August the band released the single, "NOW!!!", to celebrate their tenth anniversary of releasing music.
Discography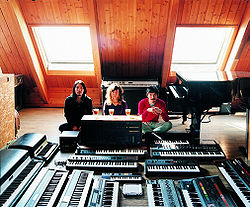 Albums
Other Albums
Singles
DVDs
External Links