It is thanks to each and every one of you that has made Generasia the largest resource for Asian media info. To our wonderful contributors, thank you!
Hatsukoi (Utada Hikaru album)
From generasia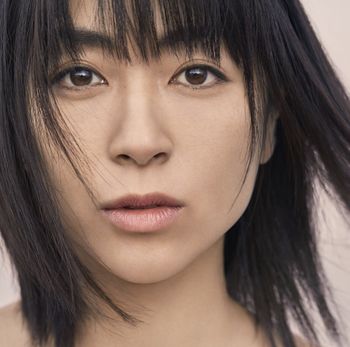 Artist

Album

Hatsukoi (初恋; First Love)

Released

2018.06.27
2018.11.07 (Vinyl)

Catalog Number

ESCL-5076 (CD)
ESJL 3094-5 (Vinyl)

Price

¥3,240 (CD)
¥5,000 (Vinyl)
Tracklist
Information
Hatsukoi is the seventh Japanese studio album released by Utada Hikaru, and her first album with Sony Music's sub-label Epic Records Japan. It was released in two physical editions: a regular CD and a limited edition Double Vinyl LP. First press edition of the album includes a serial number code to be redeemed for a lottery to Hikaru Utada Laughter in the Dark Tour 2018, her first national tour in over 12 years since UTADA UNITED 2006. The album's title is a throwback to her 1999 best selling debut album First Love. The song "Chikai" serves as the ending theme song to the video game Kingdom Hearts III; the track "Good Night" was used as the main theme to the animation film Penguin Highway.
Commercial performance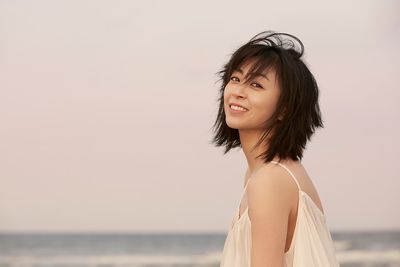 The album debuted at #1 on the weekly Oricon chart for physical sales, as well as #1 on the weekly digital album chart. It currently has the highest first week digital sales for a solo artist since beginning the chart in November 2016. The album did very well in Japan, selling 367,720 physical copies of the CD in 2018, making it the #5 album of the year. The digital version also became the #3 Digital Album of 2018, for selling a total of 86,455 downloads. The song also reached #1 on iTunes Japan. The album is certified Platinum by the Recording Industry Association of Japan for physical sales over 250,000 units.
Internationally, Hatsukoi peaked at #1 on iTunes for seven other countries, #2 in Brazil and Spain, #4 in the United States, #5 in Canada and Australia, and charted within the top 10 in 22 countries, for a total of 32 countries. The album reached #3 on the US Billboard World chart for two consecutive weeks. It also ranked in at #49 on France's download chart, and #2 on the World Albums chart.
Oricon Physical Album
| Mon | Tue | Wed | Thu | Fri | Sat | Sun | Week Rank | Sales |
| --- | --- | --- | --- | --- | --- | --- | --- | --- |
| - | 1 | 1 | 1 | 1 | 1 | 1 | 1 | 203,787 |
| 1 | 1 | 2 | 2 | 1 | 1 | 1 | 2 | 53,120 |
| 1 | 1 | 6 | 1 | 2 | 2 | 1 | 3 | 27,997 |
| 2 | 11 | 5 | 5 | 4 | 4 | 2 | 6 | 20,233 |
| 3 | 20 | 5 | 7 | 5 | 2 | 2 | 8 | 10,856 |
| 5 | 14 | 9 | 5 | 6 | 6 | 4 | 9 | 7,993 |
| 4 | 15 | 5 | 4 | 6 | 4 | 3 | 7 | 6,613 |
| 2 | 7 | 5 | 8 | 8 | 5 | 5 | 7 | 6,315 |
| 8 | 30 | 13 | 17 | 13 | 10 | 11 | 18 | 3,874 |
| 10 | 29 | 19 | 23 | 20 | 18 | 16 | 23 | 2,853 |
| 10 | 37 | 32 | 25 | 26 | 14 | 15 | 30 | 2,057 |
| 15 | 35 | 24 | 24 | 24 | 15 | 19 | 26 | 1,858 |
| 12 | 46 | 31 | 38 | 26 | 19 | 21 | 35 | 1,973 |
| 14 | - | - | 45 | 39 | 36 | 21 | 39 | 1,722 |
| 28 | - | 31 | 48 | 42 | 23 | 17 | 37 | 1,699 |
| 20 | - | 22 | 36 | 31 | 40 | 45 | 35 | 1,527 |
| 26 | - | - | - | - | - | - | 68 | 917 |
| 41 | - | - | - | - | - | - | 91 | 827 |
| 44 | - | - | - | - | - | - | 71 | 765 |
| 39 | 6 | 15 | 7 | 27 | 25 | 14 | 10 | 7,050 |
| 19 | - | 43 | 45 | 49 | - | 49 | 56 | 1,121 |
| 42 | - | - | - | - | - | - | 85 | 815 |
| 41 | - | - | - | - | - | 42 | 83 | 823 |
| 40 | - | - | - | - | - | - | 85 | 925 |
| - | - | 45 | - | - | - | - | 66 | 1,081 |
| - | - | - | - | - | - | - | 94 | 885 |
| - | - | - | - | - | - | - | 79 | 1,016 |
| 38 | 43 | - | - | 49 | 42 | - | 59 | 1,046 |
| - | - | - | - | - | - | - | 97 | 554 |
| - | - | - | - | - | - | - | 86 | 614 |
| - | - | - | - | - | - | - | 107 | 651 |
| 43 | - | - | - | - | - | - | 112 | 556 |
| - | - | - | - | - | - | - | 99 | 530 |
| - | - | - | - | - | - | - | 152 | 430 |
Total Reported Sales: 375,093
Oricon Digital Album
| Week Rank | Sales |
| --- | --- |
| 1 | 38,185 |
| 1 | 12,691 |
| 1 | 6,375 |
| 2 | 7,788 |
| 1 | 3,464 |
| 1 | 2,197 |
| 2 | 2,428 |
| 4 | 1,944 |
| 6 | 1,229 |
| 15 | 964 |
| 9 | 719 |
| 10 | 685 |
| 5 | 1,221 |
| 8 | 758 |
| 12 | 749 |
| 12 | 619 |
| 14 | 485 |
| 17 | 419 |
| 17 | 477 |
| 12 | 852 |
| 18 | 511 |
| 27 | 441 |
| 22 | 574 |
| 19 | 680 |
| 18 | 657 |
Total Reported Sales: 87,112

Billboard Japan Hot Albums
| | Week 1 | Week 2 | Week 3 | Week 4 | Week 5 | Week 6 | Week 7 | Week 8 | Week 9 | Week 10 |
| --- | --- | --- | --- | --- | --- | --- | --- | --- | --- | --- |
| Position | 1 | 1 | 1 | 4 | 2 | 4 | 5 | 5 | - | - |
Billboard US World Albums
| | Week 1 | Week 2 | Week 3 | Week 4 | Week 5 | Week 6 |
| --- | --- | --- | --- | --- | --- | --- |
| Position | 3 | 3 | 6 | 8 | 15 | - |
United World
| | Week 1 | Week 2 | Week 3 | Week 4 | Week 5 | Week 6 |
| --- | --- | --- | --- | --- | --- | --- |
| Position | 2 | 6 | - | - | - | - |
External Links