Be sure to check out our
Facebook page
for the latest changes and to interact with thousands of fans worldwide just like you!
Fantome
From generasia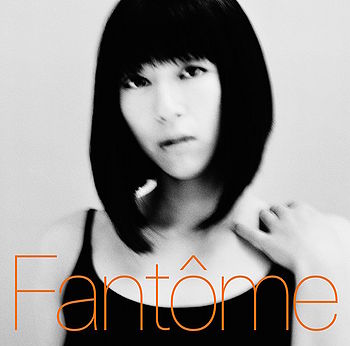 Artist

Album

Fantôme ([Fr]: Ghost)

Released

2016.09.28 (Japan)
2016.09.30 (Taiwan)
2016.10.03 (South Korea)

Catalog Number

TYCT-60101

Price

¥3,240
Tracklist
Information
Fantôme is the sixth Japanese studio album released by Utada Hikaru. It is her first Japanese studio album since 2008's HEART STATION. The album charted high in many iTunes stores around the world, peaking at #1 in Finland and #3 in the US. The album charted at #1 in US' Billboard World Albums and #64 at France's most downloaded albums chart.
The album is certified Double Platinum by the Recording Industry Association of Japan for a shipment of 500,000 copies. It reached Platinum status during the first week of sales over 250,000 copies sold. This was her last album under Universal Music, ending her nearly two decade long relationship with the label.
Oricon Chart Positions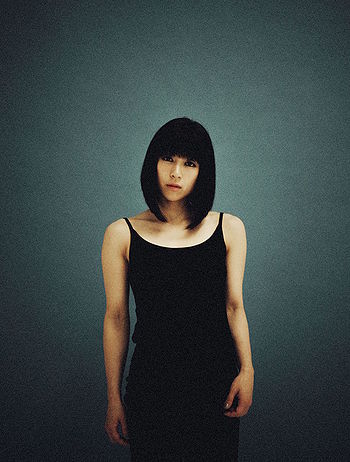 The album reached #1 on the weekly Oricon chart, and it maintained its top spot for a total of four weeks. In November 2016 Oricon put into effect their Digital Album Chart, which started five weeks after the inital release the record. It also debuted on the Digital chart at #1, holding the position for two weeks.
Since Fantome sold 569,963 copies in 2016, it became the #3 album of the year. It was the best selling album of the year by a female artist.
Physical
| Mon | Tue | Wed | Thu | Fri | Sat | Sun | Week Rank | Sales |
| --- | --- | --- | --- | --- | --- | --- | --- | --- |
| - | 1 | 1 | 1 | 1 | 1 | 1 | 1 | 252,581 |
| 1 | 2 | 1 | 1 | 1 | 1 | 1 | 1 | 103,854 |
| 1 | 3 | 1 | 1 | 1 | 1 | 1 | 1 | 63,207 |
| 1 | 5 | 1 | 1 | 1 | 1 | 1 | 1 | 45,822 |
| 1 | 8 | 5 | 6 | 3 | 3 | 2 | 6 | 31,278 |
| 2 | 7 | 4 | 3 | 4 | 4 | 4 | 4 | 20,786 |
| 3 | 13 | 7 | 6 | 6 | 3 | 5 | 6 | 13,061 |
| 4 | 19 | 14 | 11 | 5 | 6 | 8 | 13 | 9,963 |
| 4 | 12 | 9 | 7 | 6 | 4 | 5 | 7 | 10,289 |
| 3 | 22 | 13 | 8 | 10 | 4 | 3 | 10 | 9,311 |
| 4 | 16 | 5 | 3 | 5 | 3 | 4 | 7 | 9,811 |
| 4 | 20 | 13 | 8 | 8 | 8 | 5 | 9 | 7,890 |
| 4 | 25 | 15 | 12 | 9 | 5 | 4 | 11 | 11,245 |
| 4 | 8 | 6 | 4 | 3 | 3 | 3 | 3 | 12,139 |
| 3 | 3 | 3 | 7 | 8 | 8 | 6 | 7 | 11,457 |
| 5 | 18 | 15 | 8 | 7 | 6 | 4 | 11 | 8,917 |
| 6 | 25 | 17 | 9 | 8 | 7 | 6 | 10 | 10,062 |
| 7 | 34 | 21 | 16 | 16 | 15 | 11 | 18 | 6,787 |
| 12 | 25 | 20 | 18 | 19 | 14 | 7 | 19 | 5,101 |
| 9 | 24 | 20 | 16 | 19 | 14 | 10 | 17 | 3,721 |
| 11 | 27 | 23 | 17 | 15 | 18 | 16 | 22 | 2,882 |
| 13 | - | 44 | 39 | 33 | 27 | 25 | 39 | 2,433 |
| 23 | 42 | - | - | - | - | - | 40 | 2,335 |
| - | - | - | - | 28 | 33 | 8 | 37 | 2,384 |
| 25 | 47 | 36 | 23 | 24 | 19 | 13 | 32 | 2,660 |
| 19 | - | - | 37 | 40 | 37 | 15 | 42 | 2,250 |
| 32 | - | - | 33 | 30 | 28 | 20 | 42 | 1,980 |
| 26 | - | 42 | 42 | 34 | 36 | 27 | 43 | 1,640 |
| 26 | - | 50 | 45 | 42 | 36 | 33 | 46 | 1,197 |
| 34 | - | - | - | - | 41 | 29 | 51 | 1,207 |
| 35 | - | - | - | - | - | 36 | 71 | 1,175 |
| 31 | - | - | 42 | 42 | 44 | - | 55 | 1,268 |
| 43 | - | - | - | 39 | 39 | 44 | 61 | 922 |
| 39 | - | - | - | - | - | 50 | 76 | 814 |
| - | - | - | - | - | - | - | 112 | 642 |
| - | - | - | - | - | - | - | 95 | 638 |
| - | - | - | - | - | - | - | 113 | 576 |
| - | - | - | - | - | - | - | 94 | 631 |
| - | - | - | - | - | - | - | 98 | 794 |
| - | - | - | - | - | - | - | 111 | 744 |
| - | - | - | - | - | - | - | 118 | 597 |
| - | - | - | - | - | - | - | 94 | 545 |
| Year | Month | Rank | Sales |
| --- | --- | --- | --- |
| 2016 | October | 2 | 496,742 |
| 2016 | November | 8 | 54,099 |
| 2016 | December | 7 | 50,396 |
| 2017 | January | 14 | 42,324 |
| 2017 | February | 39 | 11,371 |
| 2017 | March | 42 | 10,914 |
Total Reported Sales: 677,596*
Digital
Week Rank
Sales
1
6,537
1
3,993
2
3,548
3
3,142
2
2,955
1
3,090
2
2,156
2
3,058
2
4,448
2
3,342
3
3,494
4
4,155
9
2,104
7
1,696
8
1,318
12
1,006
14
902
13
795
16
785
7
1,112
15
782
19
719
23
559
26
441
29
400
26
457
30
452
out for five weeks
30
413
18
559
22
492
Total Reported Sales: 60,573*
Billboard Japan 'Top Albums' Chart Positions
| | Week 1 | Week 2 | Week 3 | Week 4 | Week 5 | Week 6 | Week 7 | Week 8 | Week 9 | Week 10 |
| --- | --- | --- | --- | --- | --- | --- | --- | --- | --- | --- |
| Position | 1 | 1 | 1 | 1 | 2 | 2 | 2 | 5 | 2 | - |
Billboard US 'World Albums' Chart Positions
| | Week 1 | Week 2 | Week 3 | Week 4 | Week 5 | Week 6 |
| --- | --- | --- | --- | --- | --- | --- |
| Position | 2 | 1 | 2 | 7 | 8 | - |
United World Chart Positions
| | Week 1 | Week 2 | Week 3 | Week 4 | Week 5 | Week 6 |
| --- | --- | --- | --- | --- | --- | --- |
| Position | 1 | 2 | 3 | - | - | - |
External Links