Welcome to the
new Generasia
, now with new features and a mobile-friendly browsing experience. Be sure to check out our
Facebook page
for the latest changes and to interact with thousands of fans worldwide just like you!
STU48
From generasia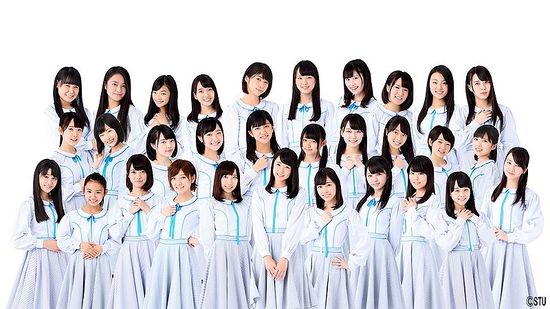 STU48 is a projected Japanese idol group produced by Akimoto Yasushi. It is to perform on a cruise ship that will travel through the Yamaguchi, Hiroshima, Okayama, Hyogo, Tokushima, Kagawa and Ehime prefectures.
Members
Current Team Members
Names that are italicized denote that the member has announced their graduation.
Concurrent Members
1st Generation
1st Generation
1st Generation (Draftee)
Former Members
Official Members
Concurrent Members
Discography
Singles
Compilations / Other
See Also
External Links