It is thanks to each and every one of you that has made Generasia the largest resource for Asian media info. To our wonderful contributors, thank you!
12012
From generasia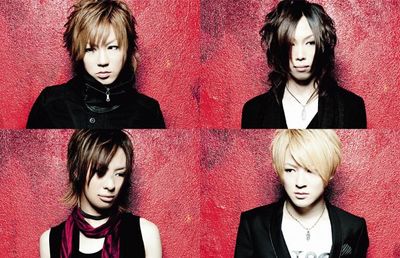 12012 (イチニ-ゼロイチニ; Ichi Ni Zero Ichi Ni) is a four member Japanese rock band in the visual-kei scene that was formed on May 1st, 2003. Having signed with the independent label UNDER CODE PRODUCTION, they debuted on July 28th with the single "depression sign". They ended their indies era on February 28th, 2007 by graduating the label along with Vidoll. 12012 then signed with the major label NAYUTAWAVE RECORDS, a subsidiary of Universal Music Japan. Since the label change, they have toned down their visual looks.
On October 8th, 2010 it was announced that after their THE FANGS OF KILLER "SEVEN" SADNESS tour ends on December 12th, Suga Yuusuke will withdraw from the band. The fate of the band was in the air, as they did not know if they should disband or continue with the remaining four members. It was revealed on February 3rd, 2011 that in the end, the members decided to continue on and restart with four members.
Members
Members
Former Members
Biography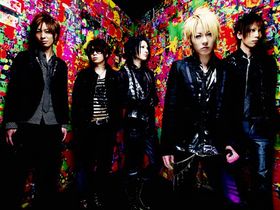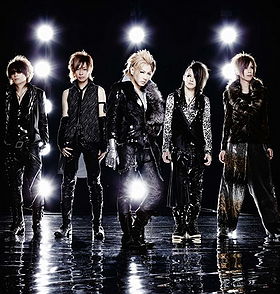 12012 was put together on May 1st, 2003 by vocalist Miyawaki Wataru (ex-Lubis Cadir). The other members were guitarist Sakai Hiroaki (ex-Cell*June), guitarist Suga Yuusuke (ex-Lubis Cadir), bassist Enya Tomoyuki (ex-Mist of Rouge), and drummer Kawauchi Tooru (ex-Nejire). Unlike many other visual-kei bands, 12012's line-up has stayed the same and the members themselves have went by their real names (Yuusuke however changed the spelling of his first name).
The band's first live was on May 31st at Osaka club vijon titled "Empty holy night". In the following months, 12012 signed with indies label UNDER CODE PRODUCTION, and released their first single "depression sign" on July 28th. Like all the other UNDER CODE bands, 12012 had a band concept. It was called "Ningen no Naimen ni Okeru Kyouki" (人間の内面における狂気; The Inside of Human Madness).
The name 12012 comes from the California, U.S.A penal code for the possession of a dangerous weapon. Japanese fans has nicknamed them Kyouki Shoji which is the japanese word for that legal term. The band has played as Kyouki Shoji, a 12012 copy band, during the May 5th, 2009 live "SPRING TOUR 2009 HEADS UP!! TOUR FINAL All out attack". All the members had adopted different names for the "new" band.
Discography
Studio Albums
Best Albums
Mini-Albums
Singles
Video Releases
Other Video Releases
Compilations / Other
Publications
Books
[2006.01.15] croon after the bed
[2006.05.24] GARNET STAR
[2006.05.24] déraciné
Appearances
[2005.12.25] Nihon Seiatsu LIVE1 (日本制圧)
[2005.12.25] Nihon Seiatsu LIVE2 (日本制圧)
[2005.12.25] Nihon Seiatsu LIVE3 (日本制圧)
External Links
<br=/>