Welcome to the
new Generasia
, now with new features and a mobile-friendly browsing experience. Be sure to check out our
Facebook page
for the latest changes and to interact with thousands of fans worldwide just like you!
DEATHBIE
From generasia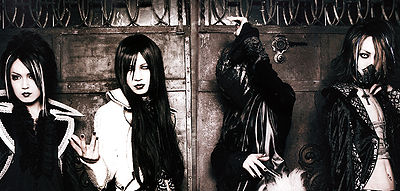 DEATHBIE is a Japanese rock band and AYABIE's dark alter-ego. The band already formed in 2008, when they were still in Ayabie, but did not release anything during that period. The band's name was stylized as 死冷える and they performed Ayabie's harder songs like "Sanbyou".
When AYABIE announced that they'll go major, they also announced that DEATHBIE would officially be starting activities and release a single. Their debut single is titled "Senketsu no MARIYA" and was released under BLOODY CHAOS RECORDS label.
Members
Former Members
Discography
Singles
External Links