New user registrations have been disabled until further notice. If you would like to create an account, please message
Generasia on Facebook
. Thank you!
Imai Tsubasa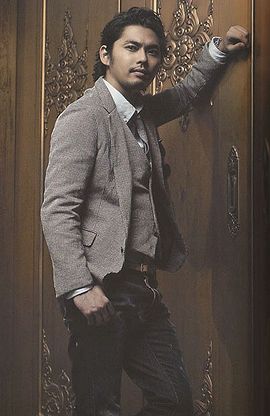 Imai Tsubasa is a member of the Johnny's Entertainment duo Tackey & Tsubasa. On February 24th, 2010, Imai made his solo debut with the single "BACKBORN".
Profile
Name: Imai Tsubasa (今井翼)
Birthday: October 17, 1981
Birthplace: Fujisawa, Kanagawa Prefecture, Japan
Blood Type: A
Height: 173cm
Weight: 54kg
Family: Parents, 1 sister
Entered Johnny's: April 1995 when he was 13
Information
Like most of the Johnny's Junior, Imai Tsubasa started out as a back-up dancer for his seniors. Until now, he is best known for his great dancing. In fact he is so good that he is referred to as one of Johnny's "4 Dancing Kings". But being part of Johnny's Entertainment, his skills aren't limited to dancing and singing alone. Like Tackey, he has appeared in several doramas and commercials. He is also renowned for his great fashion sense. Imai often designs the clothes he wears in concerts and such. He was also considered the 'okaa-san' of their generation of Johnny's Jrs. In 2010, Imai Tsubasa made a solo debut with the single "BACKBORN", which was used as the CM song for "dwango".
Discography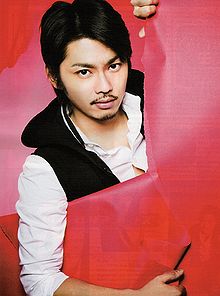 Singles
DVDs
Concerts
[2004] Imai Tsubasa "TSUBACON" 2004 ("翼魂")
[2005] Imai Tsubasa "23 to 24" First Solo Tour 2005
[2006] Imai Tsubasa "STYLE" 2006 Tour
[2007] Imai Tsubasa "World Wing 翼 Premium"
[2008] Tsubasanta Osaka Gentei Live Kakatte Koiyaaaaa!! (つばサンタ大阪限定ライブ かかってこいyaaaaa!!)
TV & Cinema
Doramas
CM
Koala no March (LOTTE)
Crepe Ice (LOTTE)
nude (Calpis)
Tongari Corn (House Shokuhin)
Wii "Family Series" (Nintendo)
Publications
Magazines
[2010.02.xx] ARENA 37 Degree 2010 April Issue (Cover & Feature)
[2010.08.07] POTATO September 2010 (Feature)
[2011.01.xx] LOOK at STAR! OVATION 2011 (Feature)
[2011.02.xx] Popolo April 2011 Issue (Feature)
[2011.03.xx] ARENA37 Degree April 2011 Issue (Feature)
[2011.04.xx] Popolo June 2011 Issue (Feature)
[2011.05.xx] Popolo July 2011 Issue (Feature)
[2011.06.xx] Popolo August 2011 Issue (Feature)
[2011.08.xx] Popolo October 2011 Issue (Feature)
[2011.08.xx] POTATO September 2011 Issue (Feature)
[2011.09.xx] Popolo November 2011 Issue (Feature)