User registrations have now been re-enabled. If you previously had an account and logged in via OpenID, please create a new account. Thank you!
Koyote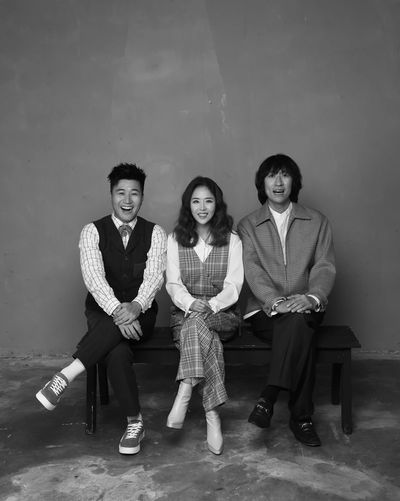 Koyote (코요태; also KYT, formerly Koyotae) is a Korean Dance and Hip-Hop mixed group debuted in 1998 and currently under KYT Entertainment. They had been through many changes on it's line-up, though as a group, they are known for their catchy dance/pop songs, which have been their trademark.
Members
Former Members
Information
Koyote started out with members Cha Seung Min, Kim Goo and Shinji, and they debuted in 1999 with the release of the self-titled album Koyotae. After the release of their second album, Silyeon, Cha Seung Min leave group to return to the US and he was replaced by Kim Jong Min.
The group released their third album Passion in 2000. After the release of their first best album, Kim Goo was arrested on charges of illegal drug use in early 2002.
In March 2002, Koyote released their fourth album, Philip, as a duo, although Kim Young Wan joined as guest rapper for the earlier album promotions (in order to replace Kim Goo's vocals). One year later, and for their fifth album release, Bisang, a new member joined the group, Jung Myung Hoon. Jung left the group the next year to serve compulsory duties for the military and he was replaced by Bbaek Ga for the release of their sixth album, KOYOTE 6, in 2004. Then, Bbaek Ga become the third official member of Koyote.
With the official line-up of Shinji, Kim Jong Min, Bbaek Ga, the group released their next three albums, Rainbow (2004), Feel UP Doeda (2005), and London Koyote (2006).
One year after the release of their ninth album, in November 2007, Kim Jong Min leave Koyote temporarily to serve compulsory duties for the military. Two years later, in June 2009 Koyote released their 10th album Jumpin' with only two members. Four months later, in October 2009, Bbaek Ga also started his 2-years military service. Only two months later, and at the same time as Kim Jong Min was discharged, Bbaek Ga was diagnosed with a brain tumor. He undergone a brain surgery on January 2010.
In June 2010, Koyote released their first mini-album Koyote Ugly, also featuring only with two members, as Bbaek Ga, already fully recovered, was on his military service.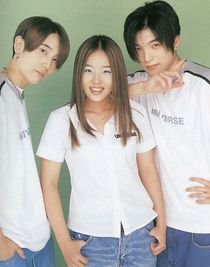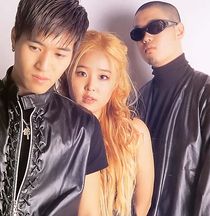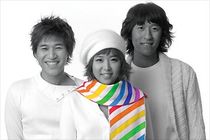 Discography
Albums
Mini-Albums
Best Albums
Other Albums
Singles
Digital Singles
Trivia
Official Fanclub: Little Ssun
Official Color: Pearl Blue
External Links