New user registrations have been disabled until further notice. If you would like to create an account, please message
Generasia on Facebook
. Thank you!
Nobuchika Eri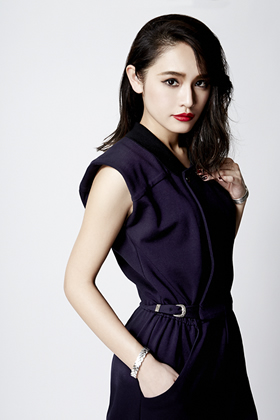 Nobuchika Eri (信近エリ) is a Japanese pop singer-songwriter who debuted on Sony Music Associated Records in 2004. After a series of lengthy hiatuses between releases, Eri announced in April 2015 yet another return to the music industry, signing with the Avex imprint rhythm zone, and is a featured singer on Fuji TV's music program Suiyou Kaiyousai.
Profile
Information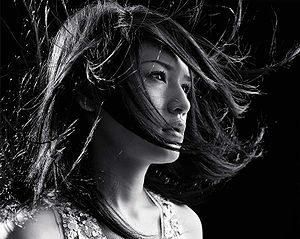 Since she was a child, Nobuchika Eri had dreamed of becoming a great singer. When she was 17, she sent her tape to the Sony Music SD's "Gonna be a Star" Audition, but she forgot to write her address on her application. When the president of the audition wanted to contact her, he called Fukuoka's post office and asked the postman about the address of a girl called "Nobuchika Eri". He eventually found her, and producer Osawa Shinichi immediately fell in love with Nobuchika's voice. Even though seven labels were offering her deals, Nobuchika signed with the major label Sony Music Associated Records.
In spring 2004 when Nobuchika finished high school, she and Osawa started with the recording of her debut single, "Lights". The song had two major tie-in's: It was used as the theme song to the PSP video game, "Lumines" and was the theme song to the movie, "Shinku". Months later, she released her second single, "Voice".
In June of 2005, Nobuchika released her third single, "Sketch for Summer", the single didn't do as well as the prior singles and only reached #175 on the Oricon. She then started to host her own radio program called, "the swallowtail radio", where she answers questions from her fans, and talks about her upcoming releases. Nobuchika's next single, "Kodou" was used as the Mobilecast mLink CM song, and failed to even chart on the Oricon. Two weeks later came the release of her self-titled debut album, nobuchikaeri. The album faired better than her previous releases ranking in at #61 on the Oricon. The album even had an overseas version released, which mainly only happens with top sellers.
A couple months after the release of the album, Nobuchika bounced back with the post-album DVD single, "Yume no Kakera". The song was used as the CM for Apple and its b-side, "SING A SONG" was used as the Triumph CM song. A few months later she went on to release her first remix album, nobuchikaeri.rx. Days after, she released three consecutive vinyls containing new remixes of her debut album.
Also in 2006, Osawa moved to rhythm zone and Eri went into an hiatus with no releases. However, an update on her blog told of a studio recording in Okinawa during the summer; this was eventually revealed as her collaboration with NAOTO, the leader of Japanese band ORANGE RANGE, in his solo project, delofamilia. In early December the debut delofamilia album was released, entitled quiet life. It debuted at #76 on Oricon's album charts. The leading track from the album was "PAIR", which received an animated music video.
In April 2009, Eri announced that her first mini-album, hands, would be released on June 3, 2009, under the label Hills Records. Eri also launched her mixi account and a Myspace page with song samples, along with a live concert on release day to coincide with the new album. This mini-album failed to make an appearance on the Oricon weekly charts.
In April 2015, Eri announced yet another return to music after a six-year hiatus, signing with rhythm zone and reuniting with her debut album's producer, Osawa Shinichi, as labelmates. At the end of June 2016, her Facebook page announced a new mini album to be released in October, becoming her first official release in over 7 years. The title has yet to be announced, but will include tie-ins to upcoming TV dramas.
Discography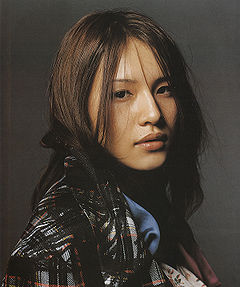 Albums
Mini-Albums
Singles
Digital Singles
DVD Singles
Vinyls
External Links