New user registrations have been disabled until further notice. If you would like to create an account, please message
Generasia on Facebook
. Thank you!
Seto Koji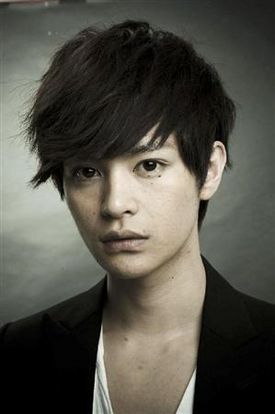 Seto Koji (瀬戸康史) is a Japanese actor and singer. He is a member of the pop unit group D☆DATE.
Profile
Name: Seto Koji (瀬戸康史)
Nickname: Setomaru
Birthdate: May 18, 1988
Birthplace: Kama, Fukuoka, Japan
Height: 175cm
Weight: 52kg
Blood type: A
Abilities: Singing, Dancing, Voice Imitations, Soccer
Information
Seto Koji was a student at the Fukuoka Actors School, which is part of the renowned Himawari Acting School. He took on his first role 2005 in the TV Drama Rocket Boys and won in the same year a audition for Watanabe Entertainments Acting Group D-BOYS. In 2008 he became the first actor who appeared in two leading parts, aired on TV at the same time, starring as Wataru Kurenai in Kamen Rider Kiva and Hiro in the TV-drama adaption of Koizora. Afterwards he was part of the main cast in Atashinchi no Danshi as the second-youngest brother Satoru and joined the drama version of Otomen as Ariake.
2010 he took on the part as mentally disabled teenager Shuhei in Rinne no Ame, the drama was winner of Fuji TV´s 21th Best Young Screenwriter Award. Followed by his leading part as Yuta, the captain of a male-tumbling team in the sport drama Tumbling and Yonekura Ryoko's sidekick Tomoya in Nasake no Onna. In 2011 he starred as Mori Ranmaru, alongside Toyokawa Etsushi as Oda Nobunaga, in NHK´s Taiga Drama Gou. In the same year, Seto played the title role in the fashion movie Runway☆Beat and as Ace Pitcher in Moshidora.
Filmography
Movies
Dramas
Stage
[2006] A small ribbon box of Dreams (revised)
[2006] Musical The Prince of Tennis: Advancement Match Rokkaku
[2006] Musical The Prince of Tennis: Absolute King Rikkaidai ~1st Service
[2007] Out of Order ~Ijin Denshin~
[2007] Musical The Prince of Tennis: Dream Live 4th
[2007] D-Stage 1 - Kanbai Orei
[2007] Musical The Prince of Tennis: Absolute King Rikkaidai ~2nd Service
[2008] The Last Game
[2009] Karasu
[2010] Trial 2 - The Last Game
[2011] Witness for the Prosecution
[2012] Our Bad Magnet
[2013] Hakkenden
External Links