Welcome to the
new Generasia
, now with new features and a mobile-friendly browsing experience. Be sure to check out our
Facebook page
for the latest changes and to interact with thousands of fans worldwide just like you!
69/96
From generasia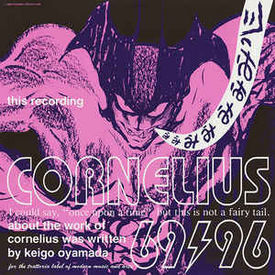 Artist

Album

69/96

Released

1995.11.01 (CD)
1996.01.01 (Vinyl)

Catalog Number

menu.69 (Trattoria CD)
PSCR-5420 (Polystar CD)
menu.80 (Trattoria CD)
PSJR-9112 (Polystar Vinyl)

Price

3,146円
Tracklist
Information
69/96 is the second full length album recorded by CORNELIUS. He wrote, produced, and composed the album and included many friends and label mates from his label Trattoria in the recording of the LP. It was first released in CD format in both a regular and limited printing, and followed a couple months later with a a double LP vinyl release; The vinyl cover features an illustration of Deavilman by GO NAGI. The tag line for the record was "I could sat, "once upon a time", but this is not a fairy tail." 69/96 features a slew of fellow rock and Shibuya-Kei musicians. "69/96 a Space Odyssey Prelude (in Atami)" features singer ELLIE. The song "69/96 Girl Meets Cassette" is sung by Oyamada's then girlfriend and Shibuya-Kei starlet Kahimi Karie. "How Do You Feel?" is the only song not written by Oyamda being penned by Pizzacto Five's Yasuharu Konishi.
The record was a major success for Oyamada. It is often noted as being a reason for the big spike in Shibuya-Kei popularity. 69/96 is often compared to Beck's opius Odelay and he himself is frequently compared to Beck in terms of music and production.[1] It reached #3 on the weekly Oricon chart, and is Oyamada's best selling record. In 1996 Oyamada followed it up with the remix LP 96/69.
References
External Links