Welcome to the
new Generasia
, now with new features and a mobile-friendly browsing experience. Be sure to check out our
Facebook page
for the latest changes and to interact with thousands of fans worldwide just like you!
SeeYa
From generasia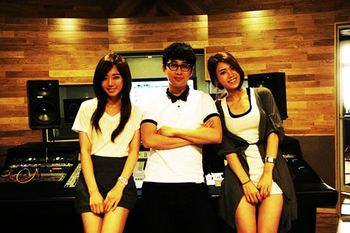 SeeYa (씨야) was a Korean pop female duo. The group debuted in 2006 as a trio, and after a change of members Core Contents Media established SeeYa as a duo in the end of 2009. In December 2010 it was announced that SeeYa would disband in January 2011. Almost two years later, in late October 2012 it was announced that the group would be revamped as The Seeya featuring new members.
Members
Former Members
Information
Seeya was formed from an audition conducted by GM Entertainment. Following that, SeeYa received a year of full vocal and dance training. Before their debut, SeeYa was exposed to live performance as guest singers in concerts together with their mentor SG Wannabe. Their debut album' lead track "Yeoinui Hyanggi" charted into the top 10 of the main Korean charts.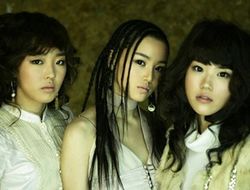 On August 20, 2006 SeeYa was performing at SBS network music show Inkigayo when one of the backup dancers collapsed due to an epileptic seizure. Instead of helping her, SeeYa and the rest of the backup dancers continued to perform, while the dancer lay on the floor convulsing for 30 seconds before one of the fellow dancers and the TV-show staff rushed out to get the injured dancer off the stage. This raised questions about why SeeYa did not stop performing to help the dancer. One member of the group replied that since the dancer was behind See Ya, they did not see her fall and feel guilty for not helping, however the three members and the remaining seven dancers could be seen watching briefly the dancer while she was on the floor.
On December 23, 2006 during a cover performance of Beyoncé's hit single "Crazy in Love" at the "The 2nd BIG4 Concert", SeeYa found themselves in the midst of huge controversy in which one of the members, Nam Gyu Ri's right breast was exposed. Her right shoulder strap was broken during the performance. Unaware of the wardrobe malfunction she continued to perform with her breast exposed for about a minute.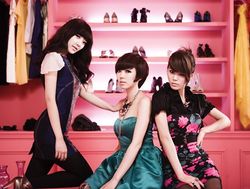 In 2008 netizens became concerned with Nam Gyu Ri stance in the group as she blogged about leaving the group temporarily to focus on a solo career. In a shocking decision Gyu Ri announced she would leave Seeya to focus on an acting career, however, Gyu Ri faced legal action as she had 2 years left on her contract but refused to participate in the recording of the groups 4th album, Brilliant Change. This created an outburst between the other members of SeeYa which leaded to heated comments between the members on their official Cyworld.
In August 2009 after much speculation of Ji Yeon (now a member of T-ara) being the new member of the group it was announced that the replacement for Nam Gyu Ri would be 20 year old former stewardess in training Soo Mi. Kim Yeon Ji will take over as lead vocals for the group.
SeeYa's first mini album was released on October 28th, 2009. It featured new member Soo Mi, however, on July 23, 2010 it was announced that she had left the group to become the leader of the mixed group Coed School. Core Contents Media announced that SeeYa would continue as a duo and not replacement would be made.
In December 2010, Core Contents Media announced SeeYa's future disbandment for January 2011. They stated that the two remaining members wanted to go separate paths, and the disbandment would be effective after the release of the group' last best album, See You Again, set for release on January 22nd, 2011.
Trivia
Discography
Albums
Mini Albums
Singles
Digital Singles
Collaborations/Others
External Links