Welcome to the
new Generasia
, now with new features and a mobile-friendly browsing experience. Be sure to check out our
Facebook page
for the latest changes and to interact with thousands of fans worldwide just like you!
Yoshida Soyoka
From generasia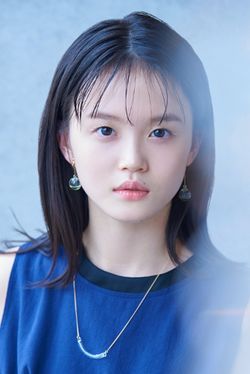 Yoshida Soyoka (吉田爽葉香) is a Japanese model and singer under Amuse. She is a member of idol girl group Sakura Gakuin and its sub-unit The Purchasing Club. She has three glasses in total, two brown and one blue, Fukei often mistaken the brown glasses as black. reason why she has two brown glasses is because one of them has no lenses, When Sakura Gakuin take a photo or a movie, she wear lensless glasses in order to prevent the reflection of light.
Profile
Name: Yoshida Soyoka (吉田爽葉香)
Birthday: June 14, 2004
Birthplace: Osaka Prefecture, Japan
Blood Type: A
Height: 158 cm
Footsize: 23cm
Dream for the Future: Being a model
Special Skill: Playing piano, swimming, writing calligraphy, electone
Favorite Food: Lemon, Mont Blanc, Apple Mango, Tomato
One thing you have been laughing about lately: Math teacher's gag
One Thing you wish can come true: To have 100 more wishes (laugh)
Secret Pride: A little good in English pronunciation
What do you want the most now: Food samples
Trivia
Won the Grand Prix for HYSTERIC MINI "FASHION CONTEST 2013".
Member of idol girl group Sakura Gakuin since May 2015.
History
Before Sakura Gakuin
Soyoka graduated from kids-modeling when she was third grader in elementary school. her last job as a kids-model was to appear on a fashion show. on the show, there was Yamaide Aiko from Sakura Gakuin. Aiko was discovered by AMUSE at the same fashion-show in the previous year, and became a member of Sakura Gakuin. Aiko's appearance made soyo interested in Sakura Gakuin and this was her first encounter with Sakura Gakuin. after the show, soyoka got invited to AMUSE and joined Sakura Gakuin.
External Links