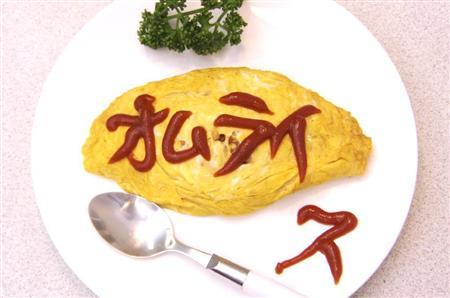 Comedian Kimura Yuichi (48) has decided on his third feature-length film as director. Titled "Omurice," the movie will have Kimura in the starring role, but approximately 70 of his fellow comedians with management agency Yoshimoto Kogyo will make appearances.
Kimura made his feature-length directorial debut in 2009 with "Nisesatsu." His second film, "What a Wonderful Life!!," opened in theaters just last month.
The story's protagonist (Kimura) heads out to buy ingredients for cooking omurice (omelette rice). His imagination runs wild with the scenery and objects along the way, resulting in unpredictable scenes. Some of the characters appearing in his delusions are a manga artist (Akashiya Sanma), a company president (Higashino Koji), and a part-time worker (Okamura Takashi). Other participating comedians include Miyasako Hiroyuki.
However, the cast will also include true actors, including Jinnai Takanori and Minamino Yoko. Counting the comedians and the actors, the cast contains roughly 100 people.
Filming is already finished, and Kimura is currently editing the footage. The release date for the movie has not been set.
Source:
Sankei Sports