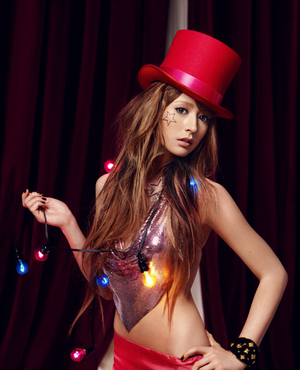 Gravure idol and singer Leah Dizon (24) is officially divorced. Her agency confirmed on Tuesday that Dizon has been single since the end of December and that she is currently in the United States, where she is training in acting.
News of the separation first surfaced in October, when multiple sources reported that Dizon and her husband were living separately, and that Dizon was already preparing for the divorce.
Dizon started out as a model in the United States and later moved to Japan to pursue a show business career. She quickly found popularity as a gravure idol and parlayed that into a singing career, though that was short-lived, as she announced in October 2008 that she was pregnant and had married a popular stylist named Bun (31). Dizon gave birth to their daughter Mira in April 2009.
According to her agency, Dizon has custody of the child. Although she is currently in the United States, she plans to return to Japan if she can find work.
Source:
Sankei Sports