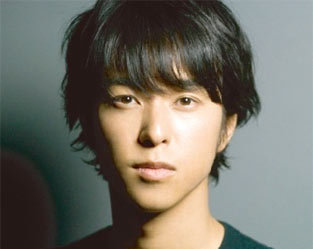 Actor Kohashi Kenji (31) is back in action, but this time he will make his debut as a movie director. He personally filmed a documentary titled "DON'T STOP," which he plans to release next year. The movie follows the 4,200-kilometer journey of a Hokkaido resident named CAP (46), who achieved his childhood dream of visiting America and riding a Harley down the famous Route 66.
From a young age, CAP has had a love for American culture and motorcycles. When he was 26, a traffic accident left him impaired in his left arm and the lower half of his body. For the past twenty years, he has remained active through the use of a wheelchair, but he often spends most of his day in bed, with an American flag and English dictionary nearby. He watches the 1969 road movie "Easy Rider" on an almost daily basis, listens to the music of Elvis Presley and Chuck Berry, smokes Marlboro, and drinks cola and bourbon.
Around the start of 2010, writer Takahashi Ayumu met with CAP and began planning for a way to help CAP achieve his dream. Takahashi happened to meet Kohashi in February 2010, and the writer mentioned CAP and his situation. This led to Kohashi taking on the director role for the documentary, and he accompanied CAP on his trip to America to chronicle the journey.
Kohashi was primarily an actor up until 2007, when he halted his career and moved to the United States in order to expand his talents. After returning to Japan, he has been involved with various projects, such as directing a promotional video for a fashion brand, serving as a DJ, and planning events.
Although "DON'T STOP" will be released theatrically in 2012, Kohashi will take the film on an advance screening tour to 12 cities, starting on May 15 of this year. Before that, Takahashi is publishing a documentary book this week, on February 25.
Sources:
Oricon
Sankei Sports