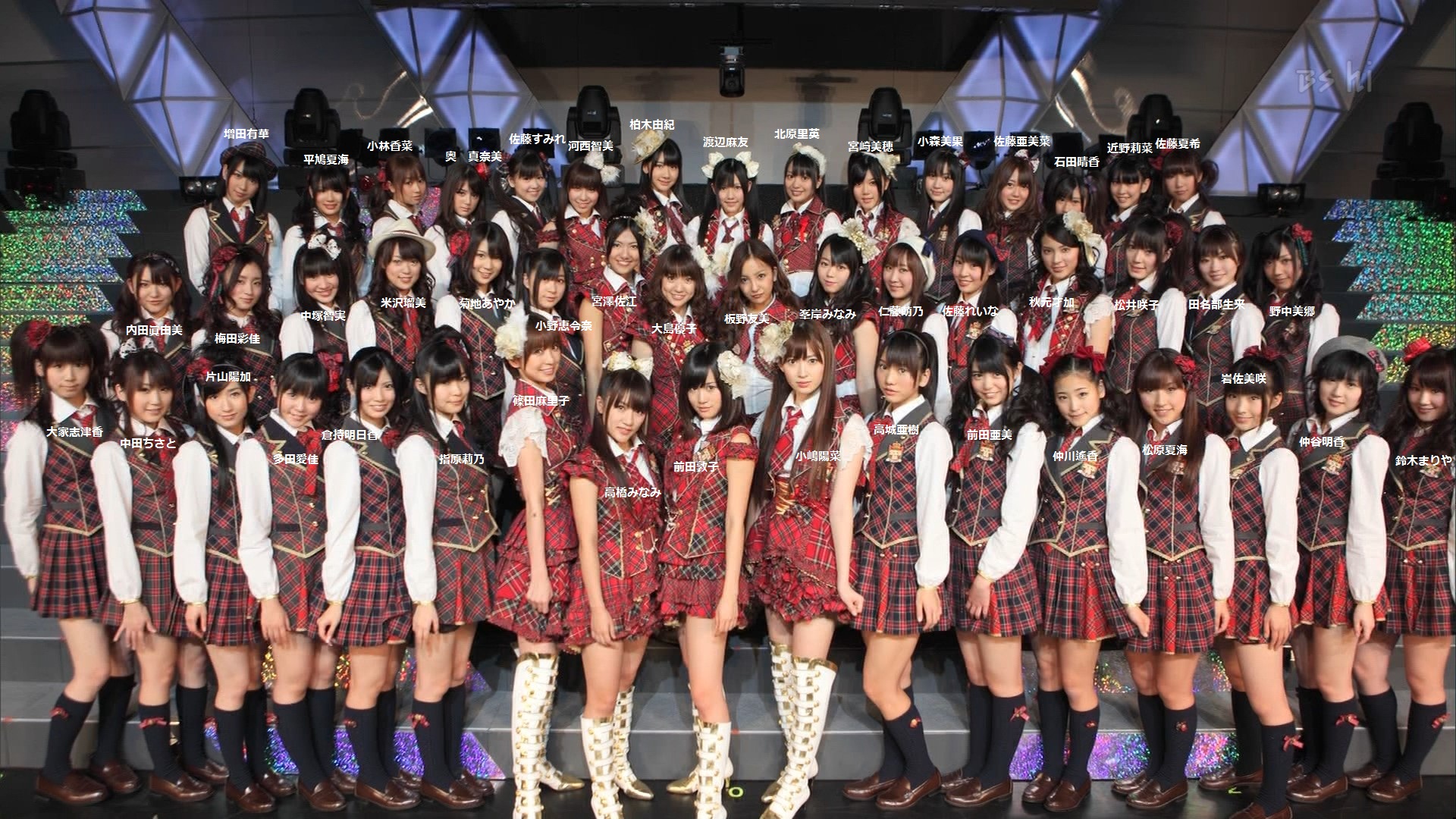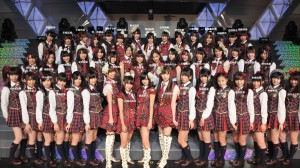 Idol group AKB48 reached half a million units sold with their best album "Kamikyokutachi" this week, after almost an entire year. Originally released on April 7, 2010, the album sold approximately 2,000 copies this week, pushing its total to 501,000. Although the group has had two million-selling singles in recent months ("Beginner" and "Sakura no Ki ni Narou"), "Kamikyokutachi" is their first album to hit the half-million mark.
In fact, the last female group to sell 500,000 copies of an album was Destiny's Child, who did it with "#1′s" in 2006 (592,000 in current total sales). Not counting overseas artists, the last female group was Morning Musume with "4th Ikimasshoi!" in 2002 (515,000 in current total sales).
AKB48 is expected to outdo "Kamikyokutachi" with their first original album, "Koko ni Ita Koto," which was previously scheduled for release on April 6 but is being delayed due to the effects of the March 11 earthquake. No new release date has been decided yet.
Meanwhile, AKB48, their related subgroups, and member Itano Tomomi(as a solo artist) experienced a small boost with their singles this week. Currently, there 12 AKB48-related singles in the Top 100.
Source:
Oricon | Tokyograph