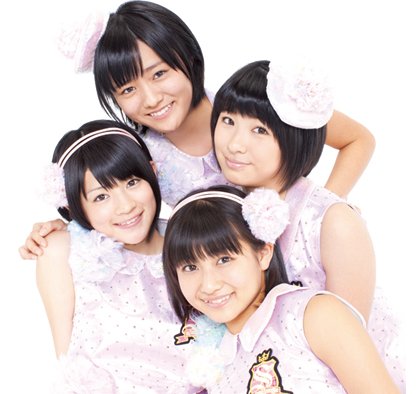 Up-Front Group announced on Tuesday that the company is organizing a charity event on April 9 in Yokohama. 98 artists are planning to participate in the event, which will take place at Yamashita Park, Motomachi Shopping Street, and Yokohama Masobyo.
The event is called "Ganbarou Nippon: Ai wa Katsu ~From Yokohama with love~." The artists will together sing the song "Ai wa Katsu" by singer-songwriter KAN before raising funds on the streets of Yokohama for the disaster-affected areas.
In addition, Horiuchi Takao will be the central figure in a group of 131 artists singing a version of "Ai wa Katsu" that will be released digitally on April 9 through Recochoku, Up-Front, and other sites.
Later on, Up-Front plans to continue fundraising activities with concerts and other events.
Most of Up-Front's artists are involved with the "Ganbarou Nippon" project, but some will not be participating in the event on April 9, such as Morning Musume, Berryz Koubou, Nakazawa Yuko, Abe Natsumi, and Satoda Mai. The list of artists attending the event includes ℃ute, S/mileage, The Possible, Canary Club, Tsunku, Iida Kaori, Yasuda Kei, Yaguchi Mari, Ishikawa Rika, Yoshizawa Hitomi, Tsuji Nozomi, Matsuura Aya, Fujimoto Miki, Ogawa Makoto, and Mano Erina.
Source:
Hello! Project