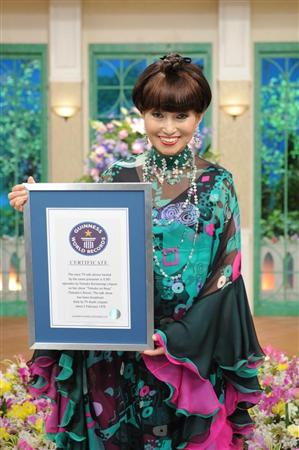 The weekday afternoon talk show "Tetsuko no Heya" now holds an official Guinness World Record. The show, which has been on the air for more than 35 years, has just been certified as having the "most number of broadcasts for a show with the same host."
Hosted by Kuroyanagi Tetsuko (77), "Tetsuko no Heya" was the first Japanese talk show when it launched in February 1976. On April 27, the show reached its 8,961st broadcast with a 2-hour nighttime special. During the recording for that episode, a Guinness representative from England made a surprise appearance to personally present Kuroyanagi with the certification.
Kuroyanagi commented that she hopes to keep the show going until its 50th anniversary. She is already close to achieving another record for the longest-running talk show with the same host, which is currently set at 37 years (1962-1999) by presenter Gay Byrne on "The Late Late Show" in Ireland.
Source:
Sankei Sports