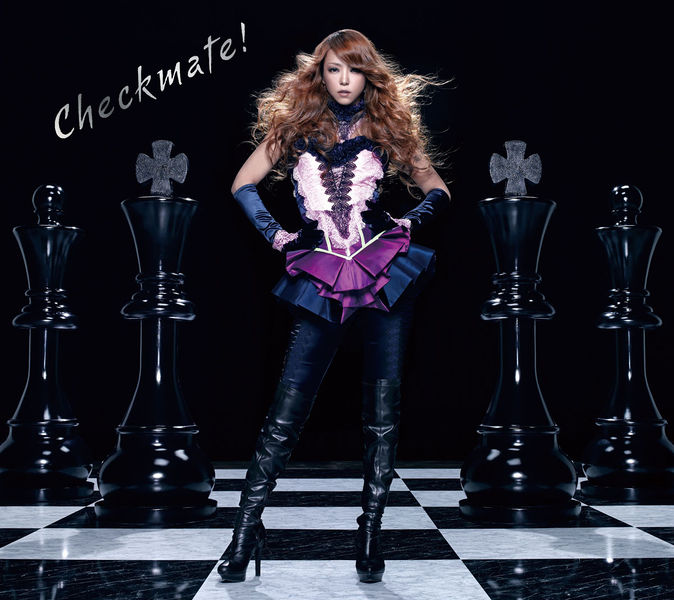 Amuro Namie's first collaboration album "Checkmate!" topped the charts this week with more than a quarter million copies sold. This is her ninth number-one album, though it is also her fourth in a row. With this, she has also managed to release a #1 album in three different decades: 1990s, 2000s, and 2010s.
Meanwhile, the news of the death of Candies member Tanaka Yoshiko two weeks ago reignited interest in the '70s idol group's works, causing their 2002 best album "GOLDEN BEST / Candies" to sell almost 4,300 copies in the past week and climb the rankings from #208 to #27. It has been 32 years and 9 months since the last time that the group was in the Top 30. Their 2006 DVD "CANDIES FOREVER" experienced a similar jump, going from outside the Top 300 to #72.
Amuro Namie – Checkmate! – 252,889
Tokunaga Hideaki – VOCALIST & BALLADE BEST – 46,503
Oda Kazumasa – Doumo – 40,640
Various Artists – KAMEN RIDER BEST 2000-2011 – 17,362
GIRL NEXT DOOR – Destination – 16,393
Sata Andagi – Sata Andagi – 12,278
Various Artists – Songs For Japan – 11,340
Soutaiseiriron – Tadashii Soutaiseiriron – 10,455
T.M.Revolution – CLOUD NINE – 9,707
Avril Lavigne – Goodbye Lullaby – 9,612
Korean actor Jang Keun-Suk achieved the top-selling single of the week with his Japanese debut, "Let me cry." The only other male solo artist to capture #1 with a debut single in its first week was Kondo Masahiko in 1980. Among all foreign artists (including females and groups), he is the first one ever to accomplish that feat. The hit song "I'm In the Mood for Dancing" (1980) by The Nolans also peaked at #1, but not in its first week.
Popular band Ikimonogakari had an impressive showing with their first concert video release "Ikimonogakari no Minasan, KonniTour!! 2010 ~Nandemo Arena!!!~," simultaneously release on DVD and BD. With roughly 27,000 DVDs and 13,000 BDs sold, they charted overall at #2 and #4, respectively, but they were #1 in both categories for music releases only.
Hamasaki Ayumi also had a big week, finally becoming the #1 female artist in total music DVDs sold. With this week's numbers, she has now reached 2,313,000 DVDs sold, surpassing Morning Musume's current total of 2,303,000 DVDs.
Another outstanding sales figure this week was the Blu-ray release of the 1st volume of the hit anime series "Puella Magi Madoka Magica," selling 53,000 copies. This sets a new record for a television anime, previously set last year by the final volume of "Bakemonogatari" at 51,000.
Sources:
Oricon (weekly single ranking)
Oricon (weekly album ranking)
Oricon
Oricon
Oricon
Oricon
Oricon
Mantan Web